Fruit and Veg Food Waste Challenge
The Fruit and Veg Food Waste Challenge is a one year pilot project that aims to challenge visitors of English botanic gardens to take on a 30 day challenge to reduce their fruit and vegetable food waste.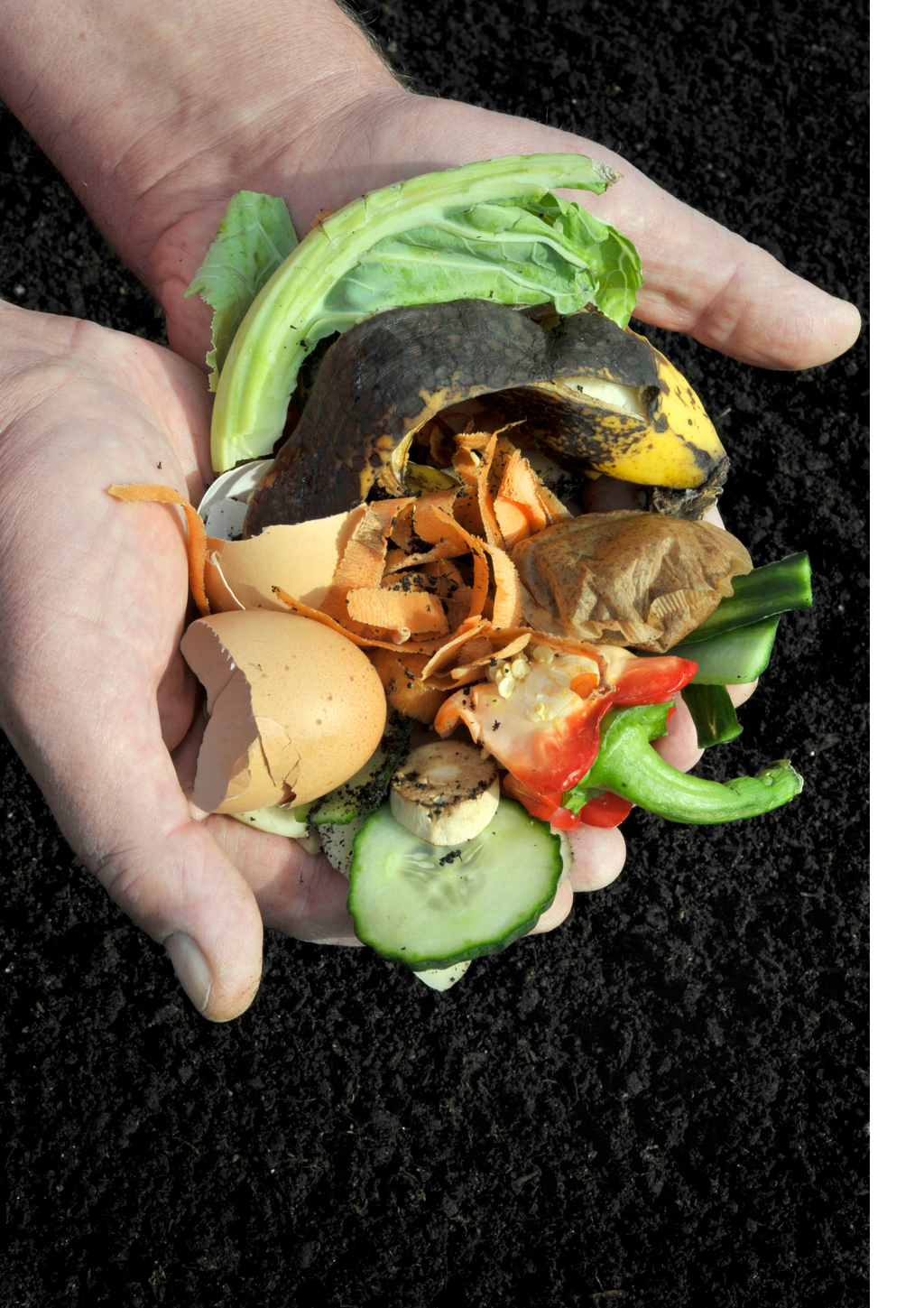 Status of project

Ongoing

Region

Europe

Topic

Public Engagement

Donor

WRAP - Water and Resources Action Group
Background
In high-income countries such as the UK, food waste generated at the household level represents about half of total food waste (Stancu et al 2016), thus interventions that support households to reduce their food waste could contribute significantly to the UK's annual food waste efforts and our climate change actions. At the same time, numerous studies show we need to eat more fruit and vegetables in our diet and move towards a more sustainable diet. However, the Health Study for England 2018 found that only 28% of adults and 18% of children aged 5 to 15 ate five standard portions of fruit and vegetables per day (NHS Digital 2019). There is therefore a need to develop interventions that tackle the challenge of food waste, but also complement access to healthy and nutritional diets.
Project overview
Beginning in March 2021, BGCI is launching the Fruit and Veg Food Waste Challenge – a one year pilot project, focusing on England in which we will challenge households to sign up to a 30 day challenge, reducing food waste with a particular focus on plant based foods that are due to go off or that would be thrown away.
We want to encourage people to explore the world of fruit and vegetables, appreciate the diversity and versatility that these food types offer in our diets, and showcase the simple ways that we can reduce our food waste, whilst enjoying more fruit and vegetables in our food. By narrowing the focus, we aim to make the challenge more accessible and feasible, whilst still promoting the importance of food waste reduction more generally.
We will be developing a challenge website in which individuals can track their progress, gain access to resources, ask questions from the partnership and others, gain points for new behaviours accomplished and compete against friends, family and the challenge community to see who can save the most fruit and vegetable food waste.
We are aiming to utilise our network of BGCI members to promote the challenge and this summer/autumn will be running up to ten recruitment events in English botanic gardens to discuss the challenge and encourage people to sign up.
The challenge will be open to everyone, but we will particularly focus on families, a target group for botanic gardens. The project will also work with a food waste charity who will provide expertise and advice and an evaluation expert.
Objectives
To create an increased awareness of food waste reduction in over 1 million people
To support at least 2500 people to sign up to the fruit and vegetable food waste challenge
To recruit at least 10 people/households to take part in a more intensive challenge
To demonstrate that taking part in a challenge can lead to changes in environmental behaviour
To evaluate the success of different forms of support
To create a simple challenge (and supporting website) that can be scaled up and replicated
By challenging households to sign up to the challenge and providing a range of support materials, we expect to see a reduction in fruit and vegetable food waste during the challenge period. This will be complemented by an increased awareness of the need to reduce food waste and strategies that work for different individuals. We will show that a commitment to this challenge will lead to an increased interest in adopting other environmental behaviours.
The Future
Following the completion of this one-year pilot, it is our intention to continue to host the challenge website and embed the project within our wider Sustainability Challenge programme, so that any botanic garden in our network can use the website to encourage food waste reduction in their visitors.
More information
To find out more about the project or if you are an English botanic garden interested in getting involved with the pilot project please contact Helen Miller or Dominic Grantley-Smith.