BGCI Sustainability Challenge
The BGCI Sustainability Challenge aims to work with leading botanic gardens to develop a series of simple, small-scale sustainability challenges, with associated incentives, that aim to empower and bring about behavioural change amongst garden visitors and the broader community.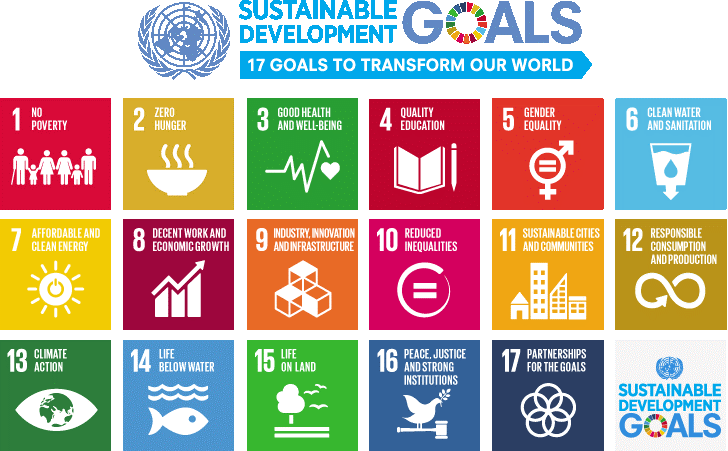 Status of project

Ongoing

Region

Global

Topic

Public Engagement
What is the sustainability challenge?
The Sustainability Challenge is a joint initiative between BGCI and Phipps Conservatory and Botanic Garden. It will engage and inspire 150 million people around the world to participate in simple challenges that will result in more sustainable lifestyles, such as saving water, energy or food.
Why is the challenge important?
The case for action could not be clearer. The latest report from the globally respected experts at the International Panel on Climate Change predicts that we have less than 10 years to significantly reduce carbon emissions if we are to avoid the worst consequences of climate change. We are experiencing a climate emergency, and we cannot wait for governments to take action.
How will it work?
BGCI is the coordinator of a sustainability consortium that includes some of the largest botanic gardens in the world as well as those who are leaders in sustainability actions. We will collaborate with this Consortium to develop and implement sustainability challenges for distribution to over 300 botanic gardens in developed countries (where per capita carbon emissions are highest).
We will develop a toolkit of challenges, considering context specific considerations, uptake and impact evaluation. This toolkit will then be rolled out across our wider network through additional training, mentoring support and evaluation.
What does a challenge look like?
Challenges include switching to renewable energy, reducing fruit and vegetable food waste, adopting composting, adopting a reduced meat diet, water saving actions, and buying local and seasonal.
We have successfully delivered similar smaller scale initiatives at botanic gardens and will apply lessons learnt from these to achieve impact on a global level. For example, at Phipps Conservatory in Pittsburgh, USA, visitors were given free membership to the Garden if they switched to renewable energy. More than 5,000 visitors switched suppliers, delivering a CO2 saving of over 37,000 tons.
BGCI's global network has greater collective reach than any single organisation in the world, presenting the opportunity to reach hundreds of millions of people. The potential multiplier effect of participating citizens is enormous. If each visitor changed just one behaviour, collectively, this would have a game-changing impact on global climate efforts.
BGCI Technical Report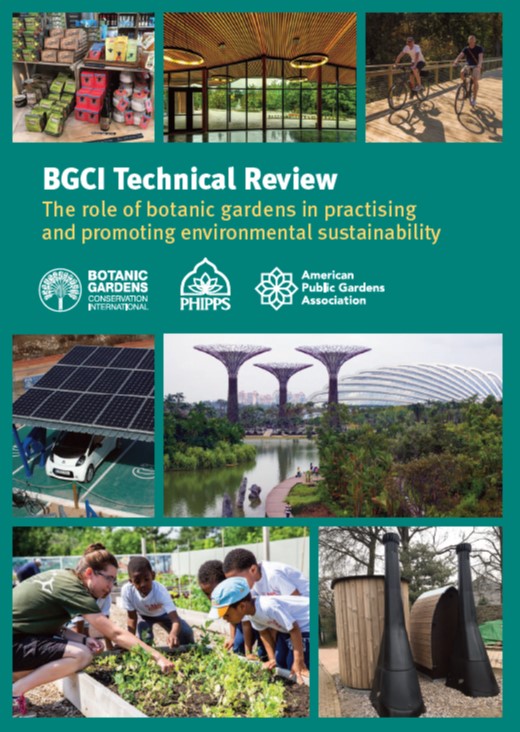 As a first stage in this project, we produced a new Technical Report on the role of botanic gardens in practising and promoting environmental sustainability. This report is based on a global survey of botanic gardens and includes over 40 case studies encompassing water management, energy consumption, carbon offsetting, waste, recycling and composting and sustainable food.
Funding and sponsorship opportunities
We have secured part funding for this project but are currently seeking further funding and sponsorship opportunities to progress the project. With such a diverse range of challenges, delivered across a global network, we hope that the challenge will appeal to a diverse range of revenue streams, foundations, corporate sponsors and individuals. If you would like to discuss funding opportunities for this challenge please contact Brian Lainoff.
How can botanic gardens get involved?
Join the sustainability consortium
We are currently reaching out to botanic garden partners who are interested in being involved in the challenge and the wider consortium. If your garden is interested in hearing more about the challenge and opportunities for involvement, please contact Helen Miller.
Submit a case study
We are still collecting case studies of best practice sustainability examples in gardens – these will be used to help scale up of our project. We are looking for case studies in the following areas:
Water consumption
Energy consumption
Carbon offsetting
Waste, compost and recycling
Sustainable food