Restoration in Uganda for people and biodiversity
This project is helping to ensure that Uganda's Bonn Challenge pledge is delivered in a way that benefits biodiversity and improves livelihoods.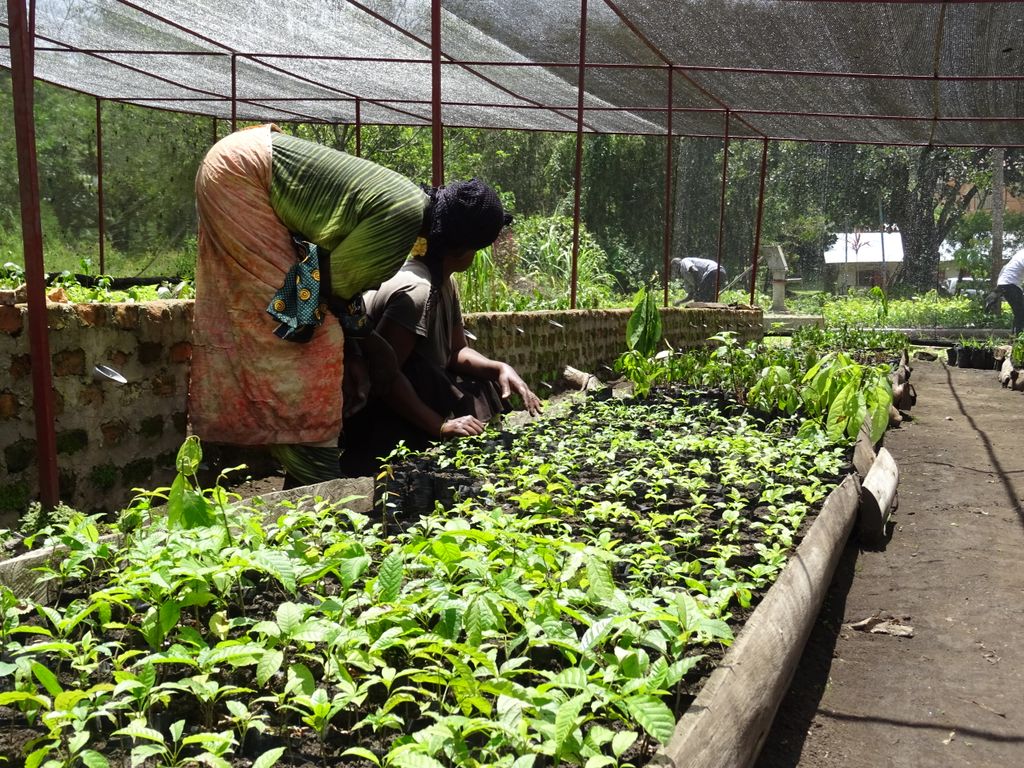 Status of project

Ongoing

Region

Africa

Country

Uganda

Topic

Ecological Restoration
Under the Bonn Challenge, Uganda has pledged to restore 2.5 million ha of land by 2020. This pledge represents a huge opportunity for delivering species conservation, increasing biodiversity on farms, and delivering genetically and taxonomically diverse ecological restoration that benefits people and wildlife. Uganda has 849 native tree species; 30 are globally threatened.
BGCI has been working with Tooro Botanical Gardens (TBG) in Fort Portal to carry out species diverse forest restoration, since 2012. Supported by funding from the Ashden Trust, TBG has worked with neighbouring communities to bring degraded forest reserves under restoration and operates the largest indigenous tree nursery in Uganda.
Building on that success, in 2018 BGCI and TBG secured funding from the Darwin Initiative for a project that has established four additional indigenous tree nurseries close to areas that have been identified as high priority sites for restoration using ROAM (the Restoration Opportunities Assessment Methodology). This project, run in collaboration with the Ministry of Water and Environment and IUCN, is helping to ensure that Uganda's Bonn Challenge pledge is delivered in a way that benefits biodiversity and improves livelihoods.
The project has trained and employed more than 100 people from rural areas to collect seed and propagate a diverse supply of indigenous tree seedlings. Outreach activities and collaboration with government, NGOs and other tree planting organisations are helping to drive demand for native species produced by these nurseries. This has included the establishment of 8 restoration demonstration plots – 4 in protected sites and 4 in community lands.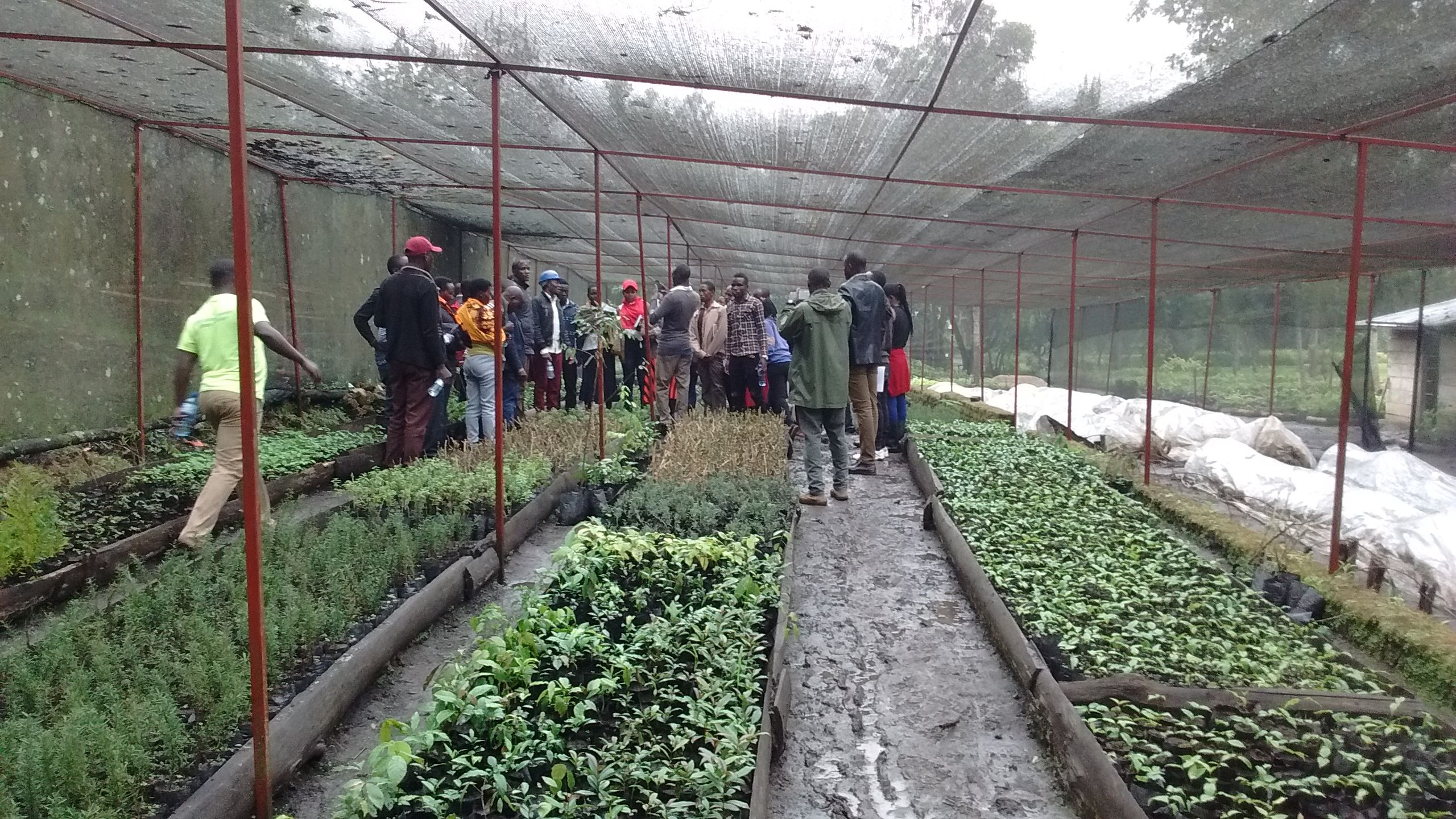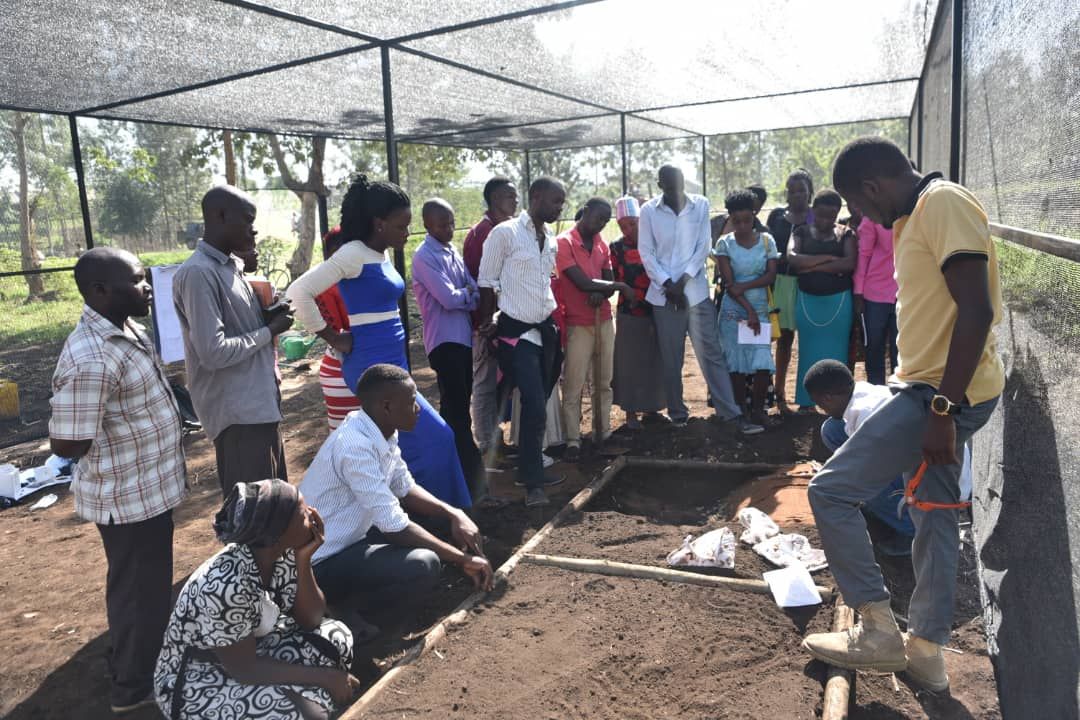 Working with the US Forest Service and the National Forestry Authority (NFA), this project has delineated seed zones based on climatic factors which can be used with the ROAM zones, to guide seed collection. The project has trained 60 people who are now employed to monitor seed set and collect seed. Training was provided by TBG, NFA and BGCI and included planning for seed collection, methods of seed collection, data recording and post-harvest handling techniques. Trained personnel are collecting and supplying seed to the four indigenous tree nurseries, where 40 trained nursery workers grow a supply of seedlings. The nurseries are situated in Mbale, Lwamunda, Kagadi and Kirimirire. More than 260,000 seedlings of 100 indigenous species have been produced by the nurseries so far to support genetically and species diverse forest restoration.
For more information on this project, to purchase seedlings from our nurseries, or for a BGCI and TBG training course on seed collection or forest restoration, please contact: Kirsty.shaw@bgci.org or Alex.hudson@bgci.org.