GSCC Seed Conservation Modules
BGCI has created a suite of learning modules on seed conservation, essential for those working in seed banks or in botanic gardens with seed collection programmes. The modules below will take you step by step through the process of seed conservation from planning to collection to processing and storage. After every module there is a quick quiz to test your knowledge.
Powerpoint presentations are also available to download for those interested in utilising this resource for training purposes.
These resources are also available in Español [Es] Français Chinese [中国语文]
Module 1 Planning a seed collection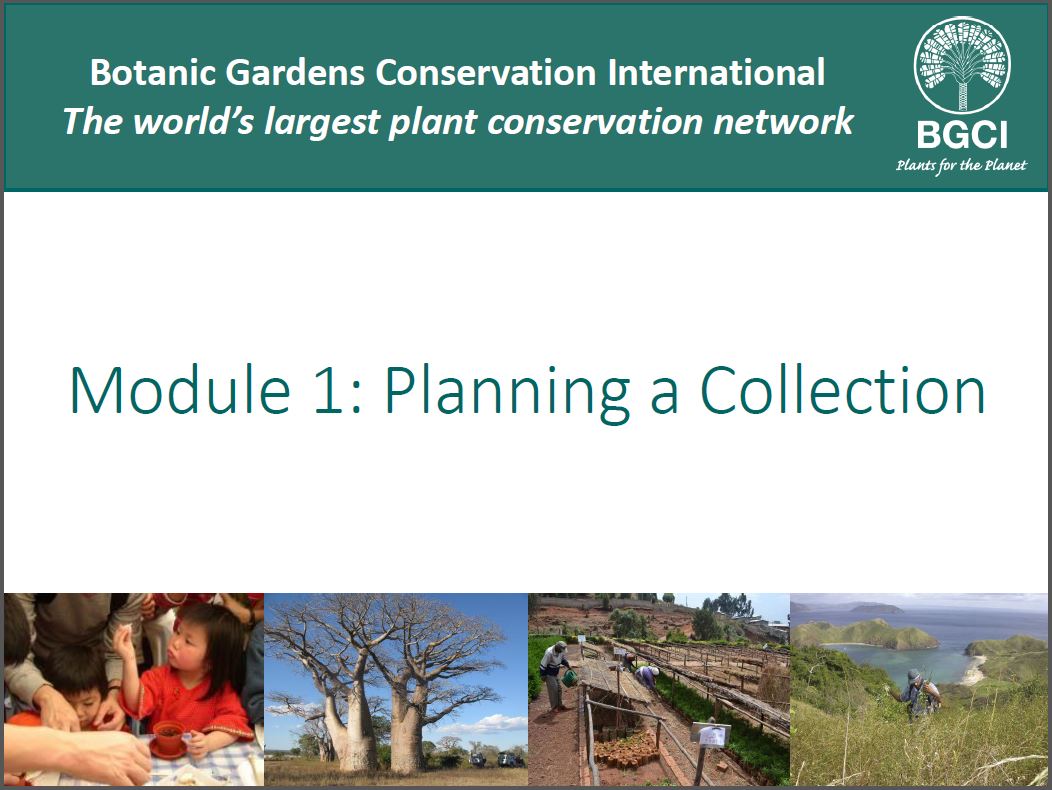 Module 1 Powerpoint Presentation
Module 2 Prioritisation and Pre-collection Assessment
Module 2 Powerpoint Presentation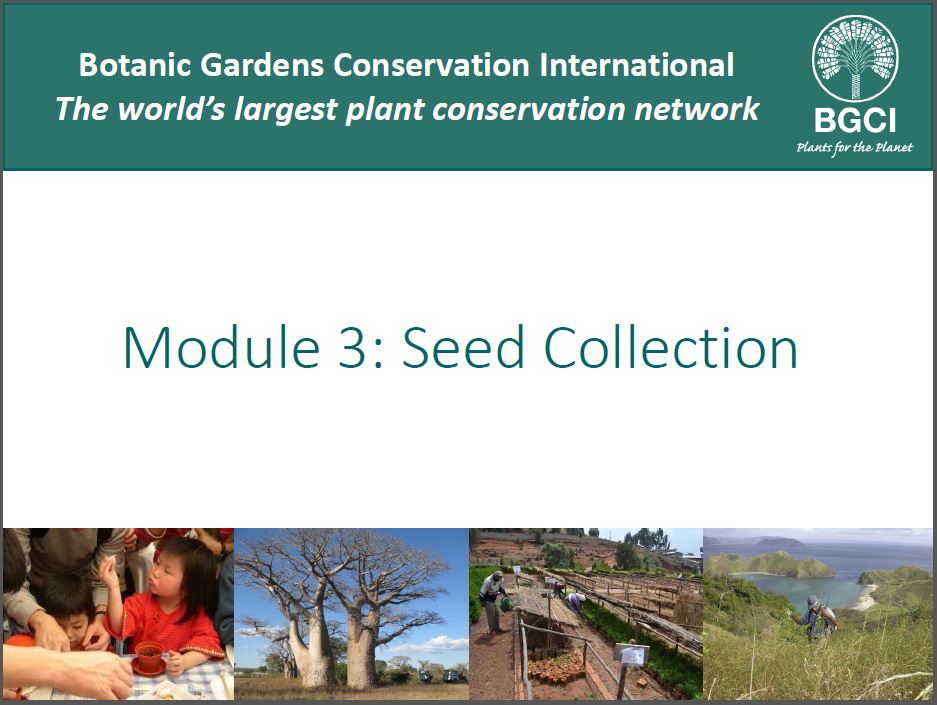 Module 3 Powerpoint Presentation
Module 4 Post Collection - Cleaning, Drying & Storage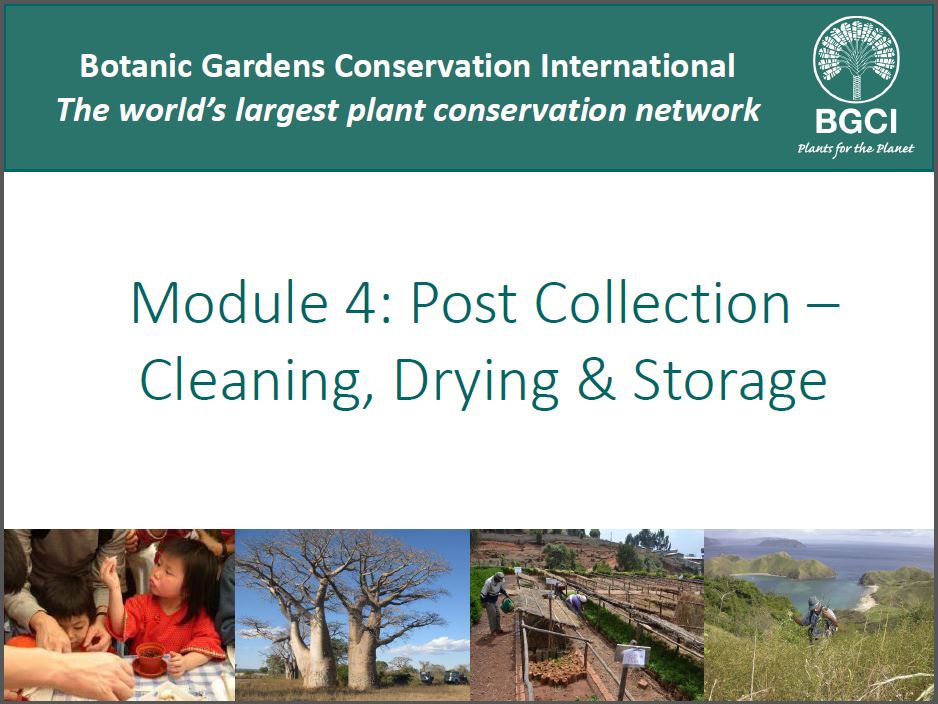 Module 4 Powerpoint Presentation
Module 5 Germination and Dormancy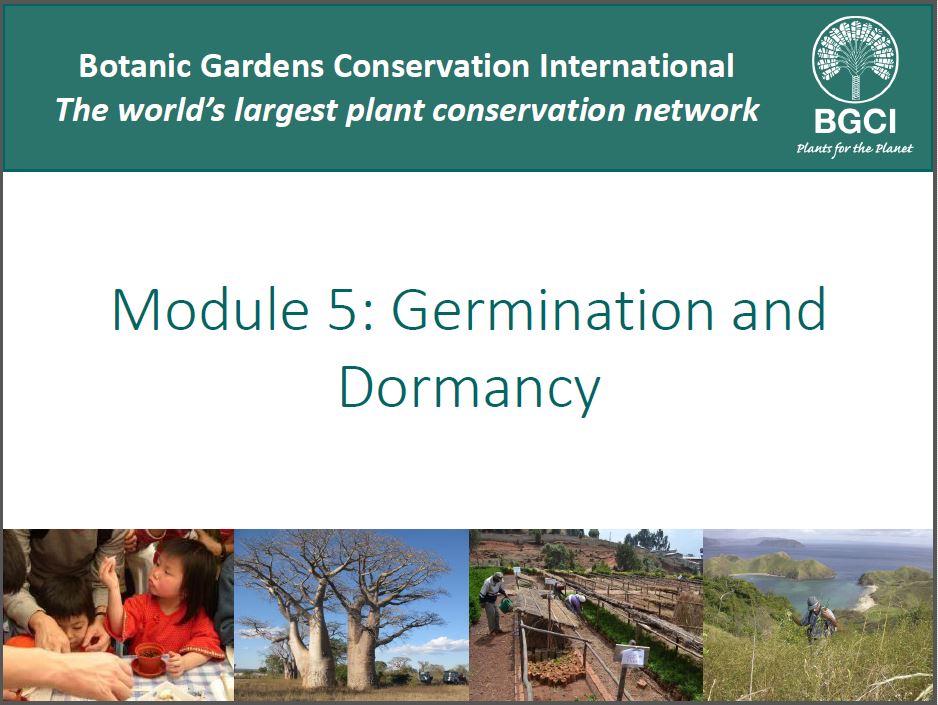 Module 5 Powerpoint Presentation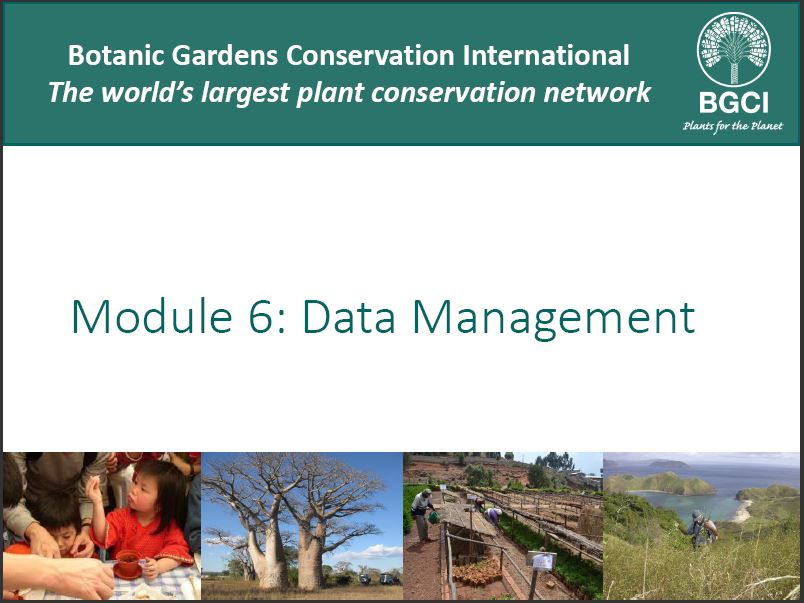 Module 6 Powerpoint Presentation
Feedback
Please let us know how useful these modules have been to you by providing feedback here
Acknowledgements
BGCI is grateful to Kate Gold for advising on content.
BGCI would like to thank the Convention on Biological Diversity and The Japan Biodiversity Fund for supporting the development of these learning modules.
Photography Seeds of Success and Kate Gold