Food Forever Global Exhibition
The Food Forever Global Exhibition is a series of interpretation resources that are free for botanic gardens to use to develop their own online or in person exhibition about Food Forever.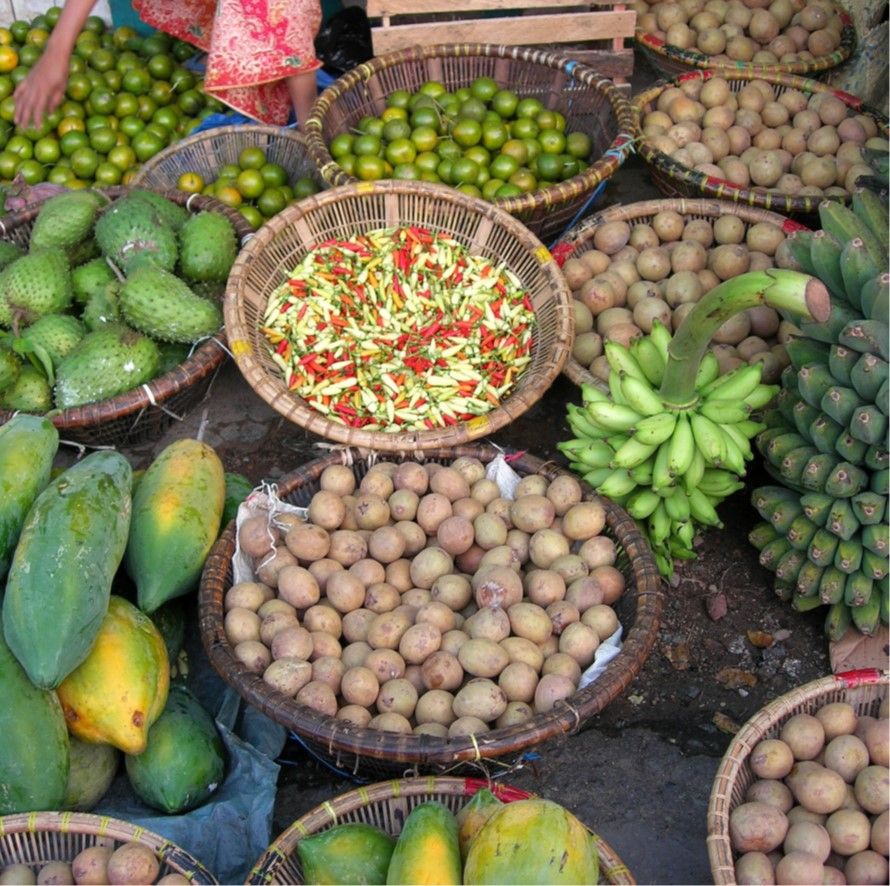 Status of project

Ongoing

Region

Global

Topic

Public Engagement

What is Food Forever?
Food Forever is a campaign organised by The Crop Trust, which calls upon the global community to protect the vast, colourful spectrum of diversity within our food system. It is about investing in the future by protecting agricultural biodiversty, to ensure adequate nutritious food for all in a rapidly changing world.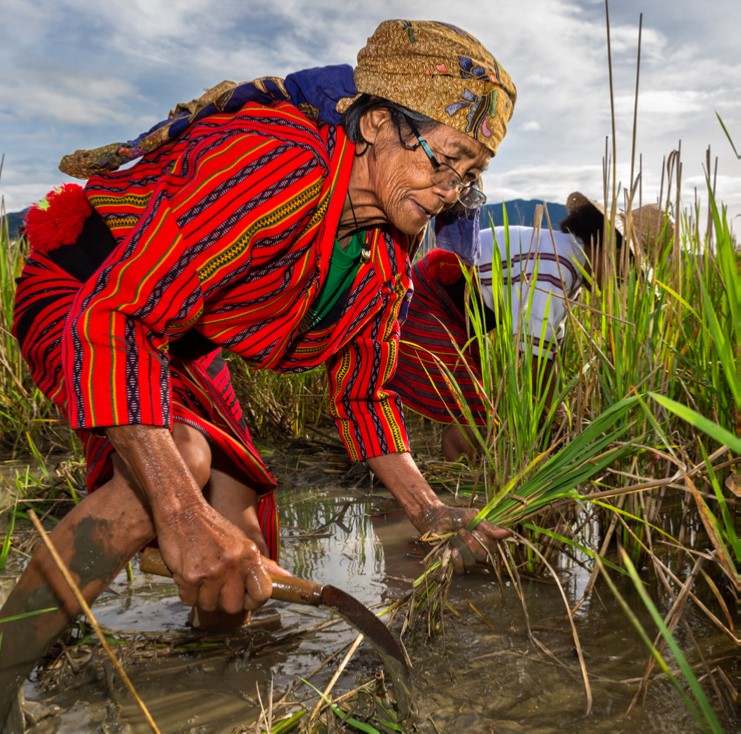 The Food Forever Global Exhibition
BGCI, in collaboration with The Crop Trust, Royal Botanic Garden Edinburgh, Royal Botanic Gardens Kew and The Leichtag Foundation have developed and piloted a Food Forever Exhibition (this was launched in Edinburgh by RBGE in April 2019). From this a toolkit and series of panels have been produced that are available free of charge for botanic gardens and other key sites to use, to produce their own Food Forever exhibition. Through this project we want to promote the message of Food Forever and the importance of crop diversity within our food system to a global audience.
Our intention is that botanic gardens, along with other relevant sites, will join us in spreading the message of Food Forever by hosting an exhibition over the next 5 years of the project (2020-2025).
By becoming a host of Food Forever your organisation can benefit in a variety of ways:
Reduce exhibition costs (designs and toolkit are free).
Be part of something bigger that will have a global reach.
Contribute towards raising awareness of UN Sustainable Development Goal Target 2.5.
Build local partnerships by developing locally relevant content.
Promote the work and collections of your garden.
Develop synergies with other local themes, events or activities.
If we do it right and we do it together, food can drive the positive changes our world needs. Food Forever shows that biodiversity is the key.
The Food Forever Toolkit
We have developed a core set of 14 display panels for general use that cover many of our planet's current food issues. These panels stress the importance of crop diversity and food security to people around the world. The  panels have been designed to be adaptable for different places and to be able to incorporate local and regional messages. By providing the templates and design files, gardens can adapt for their individual situations with production and printing taking place locally. The accompanying toolkit document provides advice and ideas on how to develop your exhibition using these panels.
The toolkit document can be downloaded below. The templates, images and fonts referred to in this document are available from BGCI on request (to develop your own Food Forever exhibition). Please contact Dominic Grantley-Smith to receive the full template resources.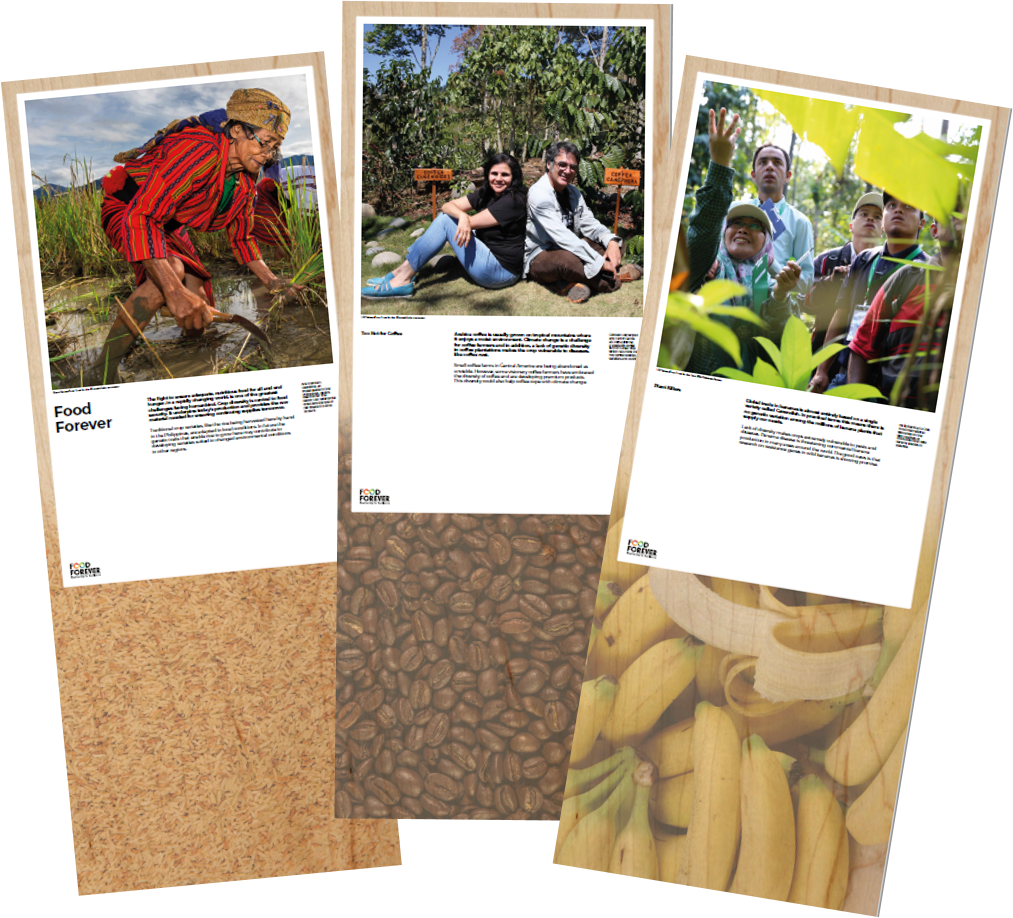 Learn more about Food Forever garden exhibitions
Ongoing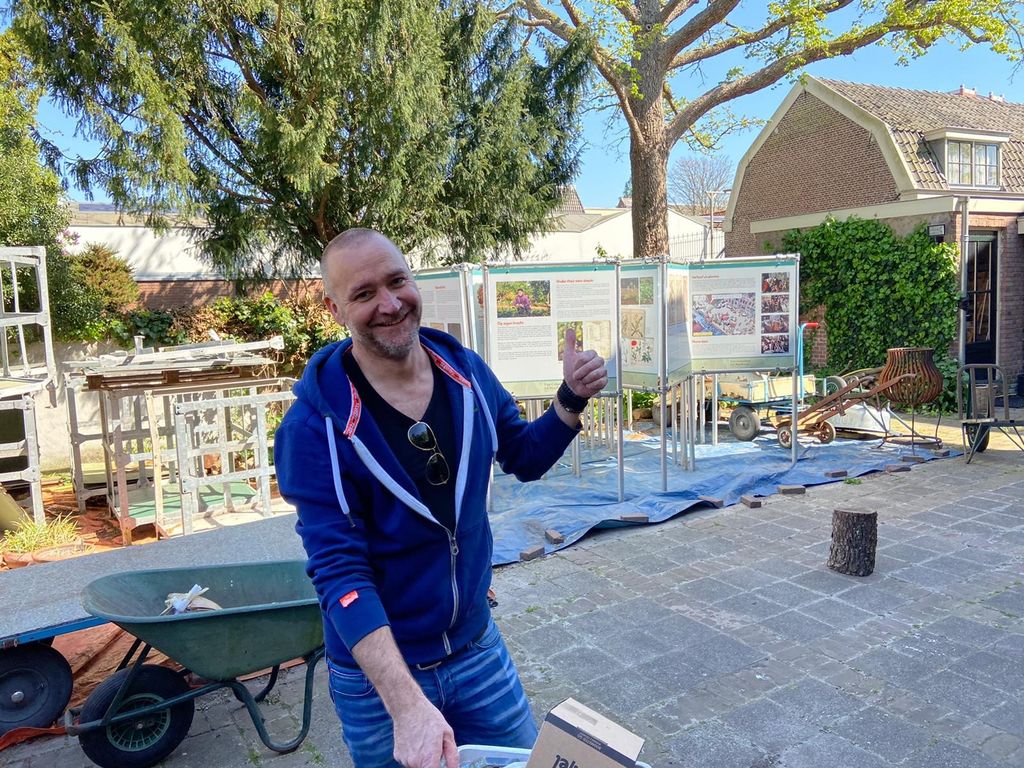 Case Study
Food Forever Exhibition: Hortus Botanicus Leiden
Learn more