ABS Governance and Implementation
At the Museum National d'Histoire Naturelle (French Natural History Museum)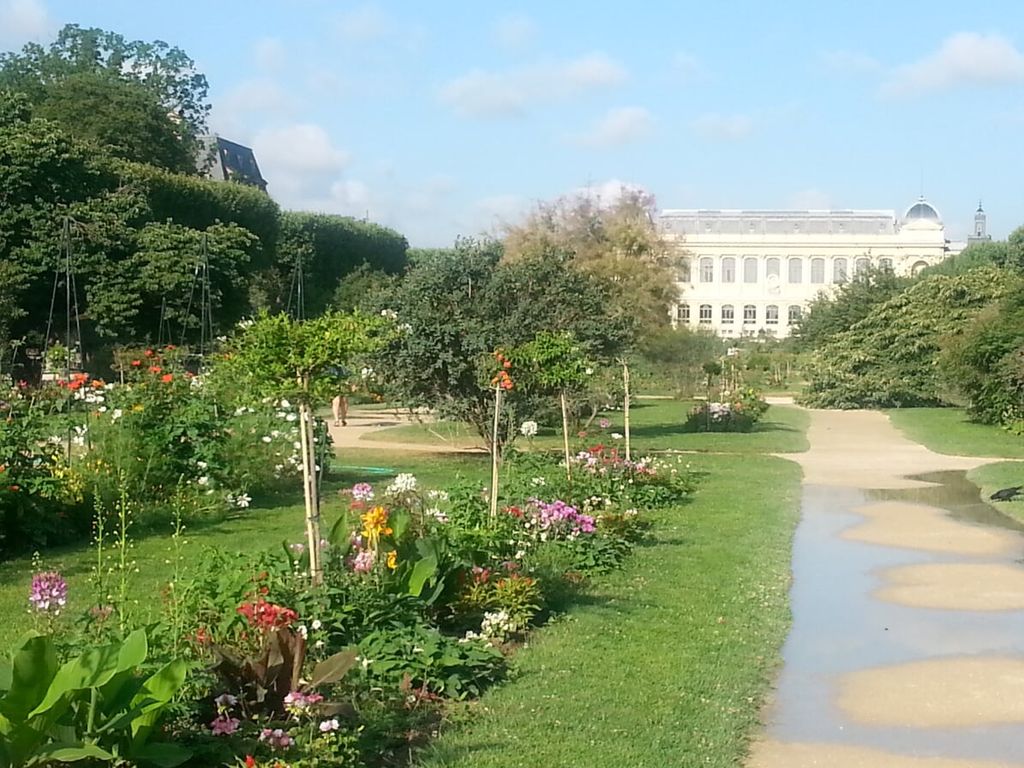 Region

Europe

Country

France

Topic

Policy and Advocacy

Type

Case Study
Implementation of the Nagoya Protocol and regional and national ABS legislation at MNHN, Paris
Example provided by: Anne Nivart and Vanessa Demanoff, Muséum National d'Histoire Naturelle (French Natural History Museum), Paris
The implementation of the Nagoya Protocol, European Regulation 511/2014 and the French national legislation on biodiversity imposes requirements entailing new practices for institutions that work with genetic resources, such as natural history museums and taxonomic research institutions. These new regulatory frameworks identify three main stages: (1) access, which concerns fieldwork collection that is still an important source of acquisition for Natural History museums; (2) utilisation; and (3) the final stage of commercialisation. Muséum National d'Histoire Naturelle (MNHN; French Natural History Museum), Paris undertakes to rigorously and strictly supervise fieldwork as well as the circulation of specimens and vouchers containing genetic resources.
MNHN occupies a double position in ABS, by preserving collections and hosting researchers. MNHN is a provider of ex situ genetic resources to which it must ensure access for different groups of researchers: MNHN staff that conduct research on collections, and external and worldwide researchers coming temporarily to study collections. MNHN researchers often lend specimens and vouchers to other scientific museums and research centres. Due diligence is the key for compliance with the Protocol and the EU regulation as well with the French Biodiversity Law.
MNHN in international ABS networks
MNHN is a member of the Consortium of European Taxonomic Facilities (CETAF) and has endorsed the CETAF code of conduct and best practices. CETAF Code of Conduct as well as the whole ABS package are the source of MNHN internal policies; MNHN will based its MTA on CETAF MTA templates developing some particular points. European ABS harmonization for taxonomy institutions will guarantee ABS compliance procedures for public research sector. MNHN is also a member of the International Plant Exchange Network (IPEN).
Intra-institutional ABS structures: Nagoya Task Force and Nagoya Committee
In February 2017, a Nagoya Task Force was officially created within the MNHN as a long-term structure at the interface between the directorates of collections and research, supported by a Nagoya Committee. The MNHN Nagoya Task Force works closely with other similar ABS structures that have been set up in French research organisations such as Centre National de la Recherche Scientifique and Institut de Recherche et de Développement.
Fieldwork collection: an important source of genetic resources
Due to the diversity of the fieldwork, the versatility of the staff concerned, as well as the numerous reporting phases and obligations that fall on the institution, we advocate for a centralised compliance check management date base for acquisition that will record ABS obligations and restrictions linked to material and specimen status interconnected with collections databases.
Fieldwork and collecting activities are critical for natural history museum collections and could be the crux of the process for engaging (or refusing to engage) the commitment of the institution. Indeed, the signing and issuing of the mission permission commit the institution to its responsibilities. This internal stage is to be maintained as the green or red light stage in the process of implementing the Nagoya obligations.
Data management: documentation for compliance with legal issues
MNHN is currently developing digital tools to ensure traceability to record all legal documents and ABS obligations linked to collections databases. MNHN uses a range of collections databases across its diverse collections. MNHN is in the process of establishing a 'Nagoya database', separate from and complementary to collections databases. It will provide a system for the active archiving of all the legal documents, ensuring the traceability and the legality of the acquisitions, and will be linked to collections databases, allowing managers to know instantly any rights and possibly restrictions of use and utilisation on the specimens requested for a loan, a sample or a study.
ABS training and tools at the network and institutional level
MNHN currently participates in common ABS training initiatives. In October 2017, Institut de Recherche et de Développement and MNHN in partnership with the South Experts Plants program (SEP2D), the Foundation for Biodiversity Research, CIRAD,organized an autumn school on implications of the Nagoya Protocol, held on the Bondy Innovation Campus and the MNHN. This training initiative was aimed at the winners of SEP2D calls for proposals who will be at the forefront of applying in their country the ABS system – access and sharing of benefits from the exploitation of genetic resources and traditional knowledge, promoted by the Nagoya Protocol. ABS focal points from African countries were also invited.
MNHN also participates in the development of common ABS tools with French public organisations suc as Centre National de la Recherche Scientifique and Institut de Recherche et de Développement, in particular to promote ABS guidance for researchers and collections managers involved at every step of research projects or acquisition proposals.
ABS implementation encourages the harmonisation and active collaboration of stakeholders and it is particularly efficient for the European Museum and public research sector.