The 2021 Greater Bay Area Shenzhen Flower Show
Country

China

Region

Asia

Topic

Public Engagement

Type

Event

Source

BGCI Member
Introduction
The 2021 Greater Bay Area Shenzhen Flower Show will be held from March 20 to 29, 2021. It is held concurrently at the Shenzhen Fairy Lake Botanical Garden (SZBG) and the Shenzhen International Garden and Flower Expo Park (Garden Expo Park), and several floral landscapes in urban business centers in Futian District, Luohu District, and Nanshan District are staged.
This show is themed by DEEP LOVE FROM SHENZHEN, with rose as its theme flower.
What's on
Garden show: including gardens presented by cities of the Greater Bay Area and Chengdu City, landscape companies, Universities, and foreign outstanding garden designers.
New plant cultivars: including more than 1,000 popular and new cultivars of flowers.
Flower arrangement show: including flower arrangements made by artists from cities of the Greater Bay Area.
Bonsai Show: including bonsai made by horticulturists from cities of the Greater Bay Area and ornamental stones.
Other important events
The show will be officially opened at a big opening ceremony. Following that are cultural events including 2021 Greater Bay Area Garden City Forum, 2021 Shenzhen Flower Industry Forum, 2021 Shenzhen Nature Education Forum, Landscape and Horticulture Forum of Botanical Gardens and Flower Border Workshop, Flower Arrangement Performance, Award Ceremony of the show, etc.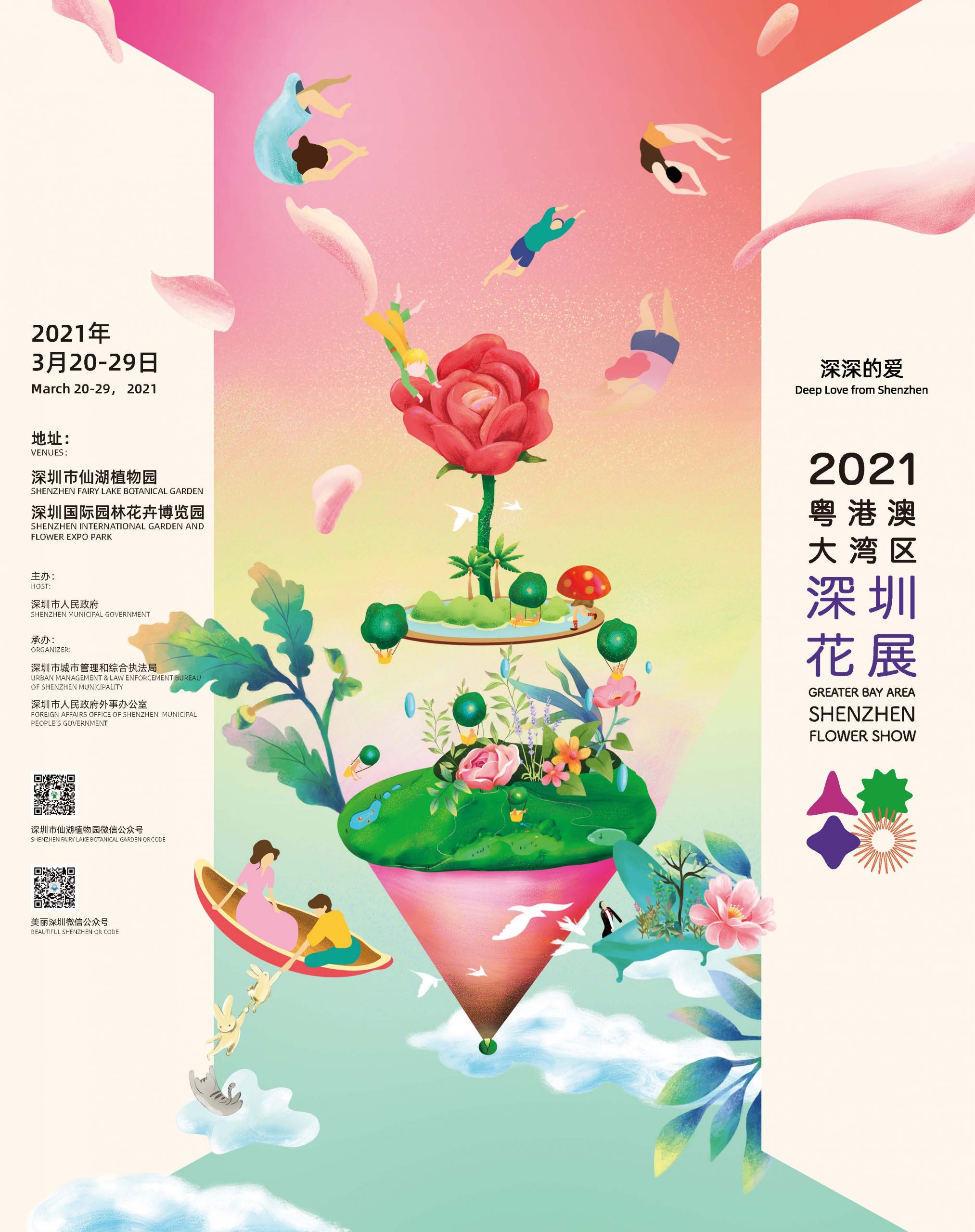 BGCI Member Announcement
Are you a BGCI Member? Do you have a news announcement, event, or job posting that you would like to advertise? Complete the form at the link below!
Become a Member
Be part of the largest network of botanic gardens and plant conservation experts in the world by joining BGCI today!