Magnolias
BGCI is working towards the Red List conservation assessments of all species in the family Magnoliaceae.
| | | |
| --- | --- | --- |
| | | |
| Magnolia sirindhorniae. Endangered. China. (Credit: Yang Keming) | Magnolia cubensis ssp. acunae. Critically Endangered. Cuba. | Magnolia jardinensis. Endangered. Colombia. |
In 2007 The Red List of Magnoliaceae (published by BGCI) reported that half of the world's magnolias are threatened with extinction.

Since this publication new information on existing taxa has been published and new threats have emerged. In addition, many new Magnolia species have been described from the Neotropical region. In the light of this new information and new taxa, it is time to produce an updated and extended version of the Red List of Magnoliaceae. The updated Red List will contain conservation assessments of over 300 taxa in the Magnoliaceae.

Magnolias are widely appreciated around the world as ornamental trees due to their attractive flowers. In the wild, these plants are used as timber and medicines for local communities as well as in international trade. The main threats are indiscriminate extraction, habitat loss and low reproduction ability in the wild. Although conservation measures are in place for some species, there is urgent need to increase conservation efforts both in situ and ex situ.


BGCI is working with our partner botanic gardens to carry out practical conservation projects to protect threatened magnolia species. For example:
In China, BGCI is working with local botanic gardens to raise awareness of the threats facing magnolias in the wild and restore wild populations through reintroduction and restoration projects. Find out more about this work here.
In Cuba, BGCI is working with local coffee farmers to restore populations of Critically Endangered Magnolia cubensis ssp. acunae. Find out more about this project here.
In Colombia, BGCI is working with local botanic gardens to raise environmental awareness of the conservation value of native magnolias and to carry out propagation and reintroduction programmes. Find out more about this project here.
Resources
In 2007 BGCI published the Red List of Magnoliaceae containing conservation assessments of species in this popular family. Following publication of the Red List, BGCI undertook a survey of living ex situ collections of magnolias, to determine how well represented threatened magnolia species are in botanic garden collections and develop an action plan for the conservation of priority species.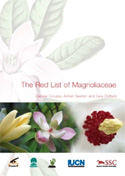 The Red List of Magnoliaceae (2007)
The Red List identifies 131 wild magnolias as being in danger of extinction from a global total of 245 species.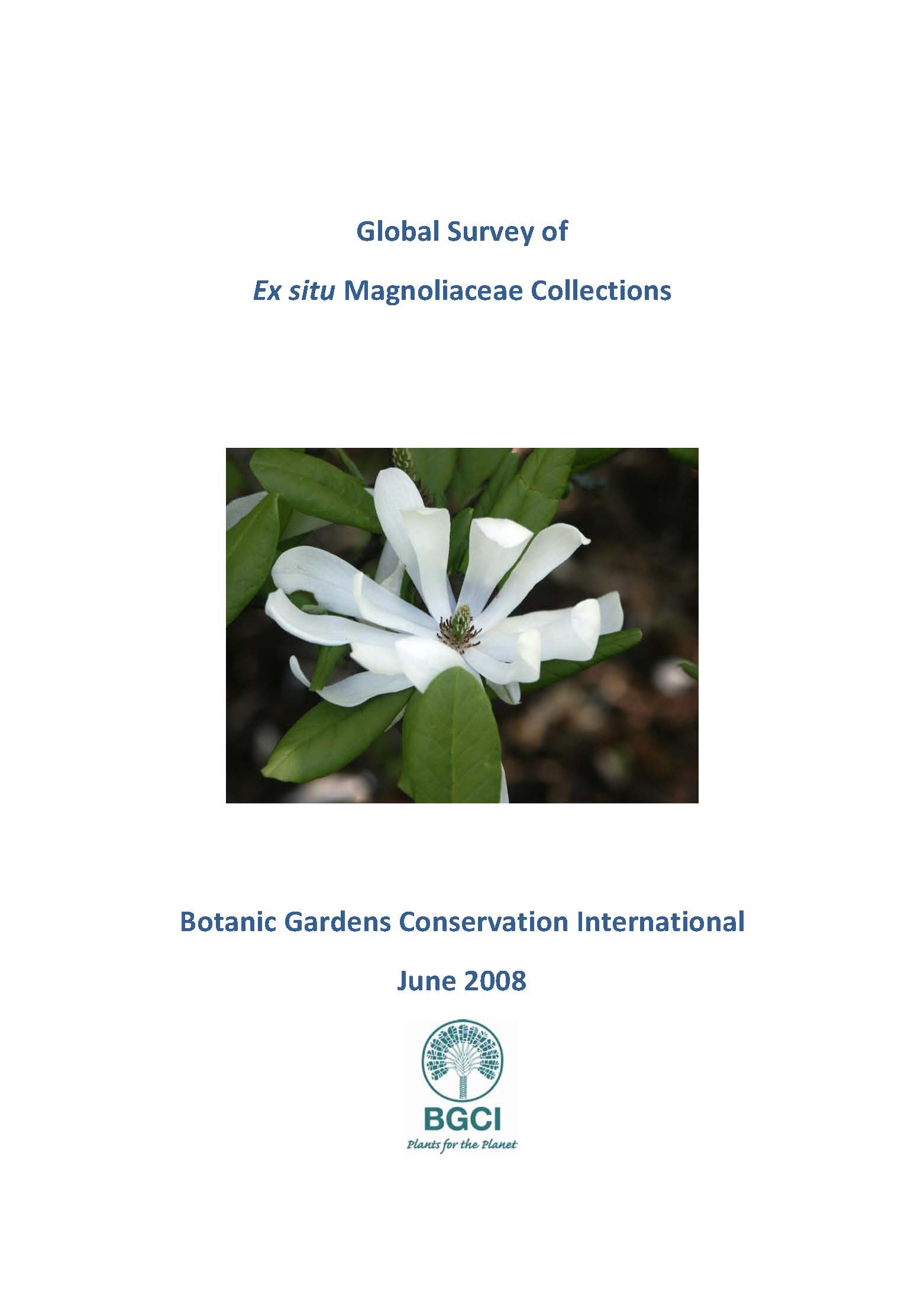 The global survey of ex situ Magnoliaceae collections: results
The survey identified 2,274 Magnoliaceae records from 238 institutions in 47 countries. However, only 362 ex situ records representing the 37 of the most threatened Magnoliaceae were located. This means that more than half of the Critically Endangered or Endangered taxa are currently not known to cultivation.
Our work with threatened magnolias comes under the Global Trees Campaign (GTC), a joint initiative between BGCI and Fauna & Flora International (FFI) to safeguard the world's threatened trees from extinction. Click here to visit the Global Trees Campaign website.