Kadoorie Farm and Botanic Garden
China - Hong Kong SAR - Hong Kong
Institution Code: KADO
International Agenda Registration: No
BGCI Member: Yes
About the Kadoorie Farm and Botanic Garden
About KFBG

Kadoorie Farm and Botanic Garden (KFBG) is situated on the northern slopes of Hong Kong's highest mountain – Tai Mo Shan (957 metres). Within KFBG are streams, woodlands, orchards and vegetable terraces – together with conservation and education facilities.

KFBG, today, is a unique public-private partnership, incorporated and designated as a conservation and education centre by Ordinance (Chapter 1156) in the Legislative Council of Hong Kong on 20th January, 1995. While KFBG is a public organisation, it is privately funded by the Kadoorie Foundation.

Since 1995, KFBG has focused on promoting conservation and sustainable living in Hong Kong and South China, with programmes on flora and fauna conservation and the promotion of organic agricultural practices.

KFBG's mission statement is "We exist to increase the awareness of our relationship with the environment and bring about positive change in the world through conservation and education".


關於本園

嘉道理農場暨植物園(本園)位於本港最高山脈大帽山(957米)北坡下。園內清溪匯流,翠林環抱,還有不少果園和梯田,以及各種保育及教育設施。

今天的嘉道理農場暨植物園是一間獨特的公私營合作機構。在1995年1月20日,立法局通過嘉道理農場暨植物園公司條例(第1156章),本園正式成為保育及教育中心。本園雖為公共機構,但經費是來自私營的嘉道理基金。

自1995年起,本園致力於推廣香港和華南地區的保育及永續生活,並推行各類計劃促進動植物保育和有機農業。

本園的使命是「本園致力提高大眾對人與環境關係的認識,透過保育和教育,積極改善世界」。
Main Address:
Kadoorie Farm and Botanic Garden
Lam Kam Road, Tai Po,
New Territories
Hong Kong
Hong Kong SAR China

Telephone: 852 2488 1317
Fax: 852 2488 3035
URL: www.kfbg.org
Primary Email: floracon@kfbg.org
Kadoorie Conservation China's organic farming project in Sichuan Province
Introduction
The project began in 2008 to pilot the combination of organic farming with a new agricultural technology. The agricultural technology was developed by Professor Lu Shihua. The process involves raising planting beds, using plastic sheeting and wider plant spacing. During 2006, the technology saw impressive results, producing a substantial crop, even during drought periods. Kadoorie Conservation China (KCC) then sought to combine this method with organic farming practices to aid the agricultural issues China was facing, such as: inconsistent yield; an aging population and generally poor community health.
Project Start: 2008
Project End: On going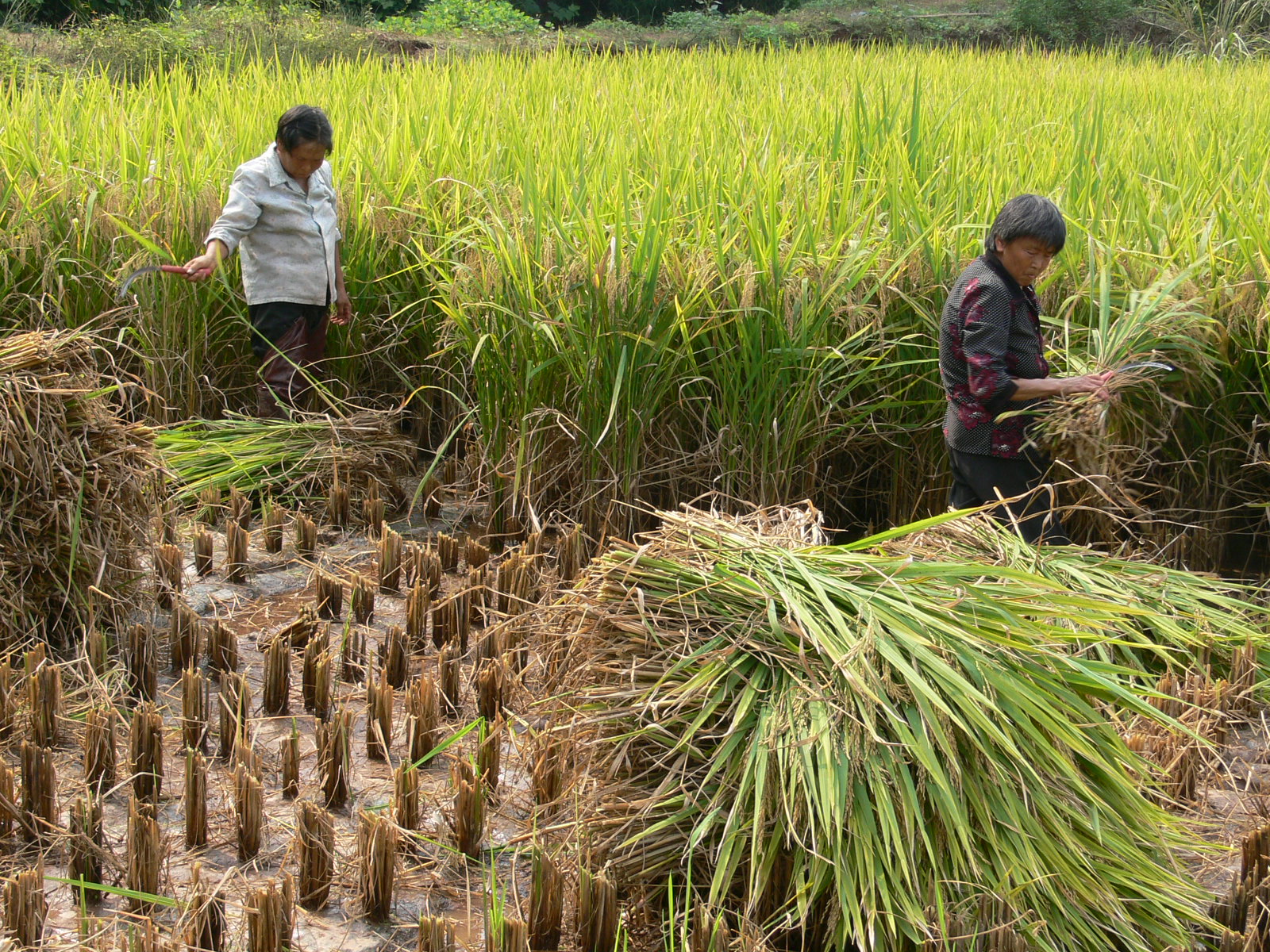 Xun Wei Chong (right) with the help of her neighbour, harvesting rice with heavy grains. © KCC
About
The project sought to achieve several main objectives:
• Provide more sustainable and profitable crop yields.
• Improve the local agricultural community's health and living environments.
• Move agricultural process away from environmentally damaging methods and towards 'greener' and more sustainable techniques.
These objectives are met through the combination of organic farming and Professor Lu Shihua's technology. The project began by trailing the approach on a farm in Sichuan village. Whilst there the method produced astonishing yields that had never been seen before, this therefore encouraged other farms in the village to adopt the method.
Impact
The success of the project is positive in terms of three key issues facing Chinese agriculture. Firstly, it addresses the need to move away from environmentally damaging process. Chemical fertilizers are used heavily in Chinese agriculture causing damage to the local environment and producing large amounts of CO2 emissions. The method provided by the project provides a 'greener' alternative that, not only, benefits the environment, by not relying on fertilizers, but also produces a greater yield for the farmer. The second issue that is addressed is the health of communities. Moving away from fertilizers is healthier for the local public. Furthermore, the process is less strenuous which helps the aging agricultural population. Lastly, the procedure produces a more stable yield even when facing climate change.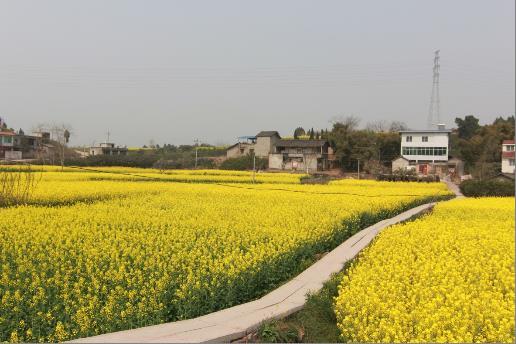 Sichuan's Shuanghe village covered by rape seed (canola oil) planted without tillage and mulched with rice straw. © KCC
What's Next?
The future for the project is very promising. Due to its success, neighbouring villages are converting their agricultural practices to the new method, 436,000 hectares have already been converted, and this is only envisaged to continue. There is also research being conducted into improving the technique further. Although the plastic used in the setup causes less impact on the environment then chemical fertilisers, there is currently investigation into whether the plastic could be removed from the process. Trials are being conducted to assess whether rice straw could be used to replace plastic so as to make rice production even "greener".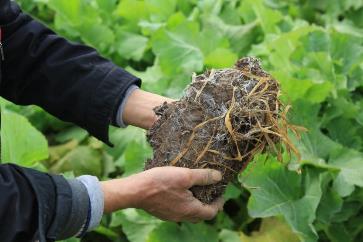 Further Research: A farmer showing the use of rice straws as mulch, replacing the use of plastic.
© KCC
Practitioners and Sponsors
---