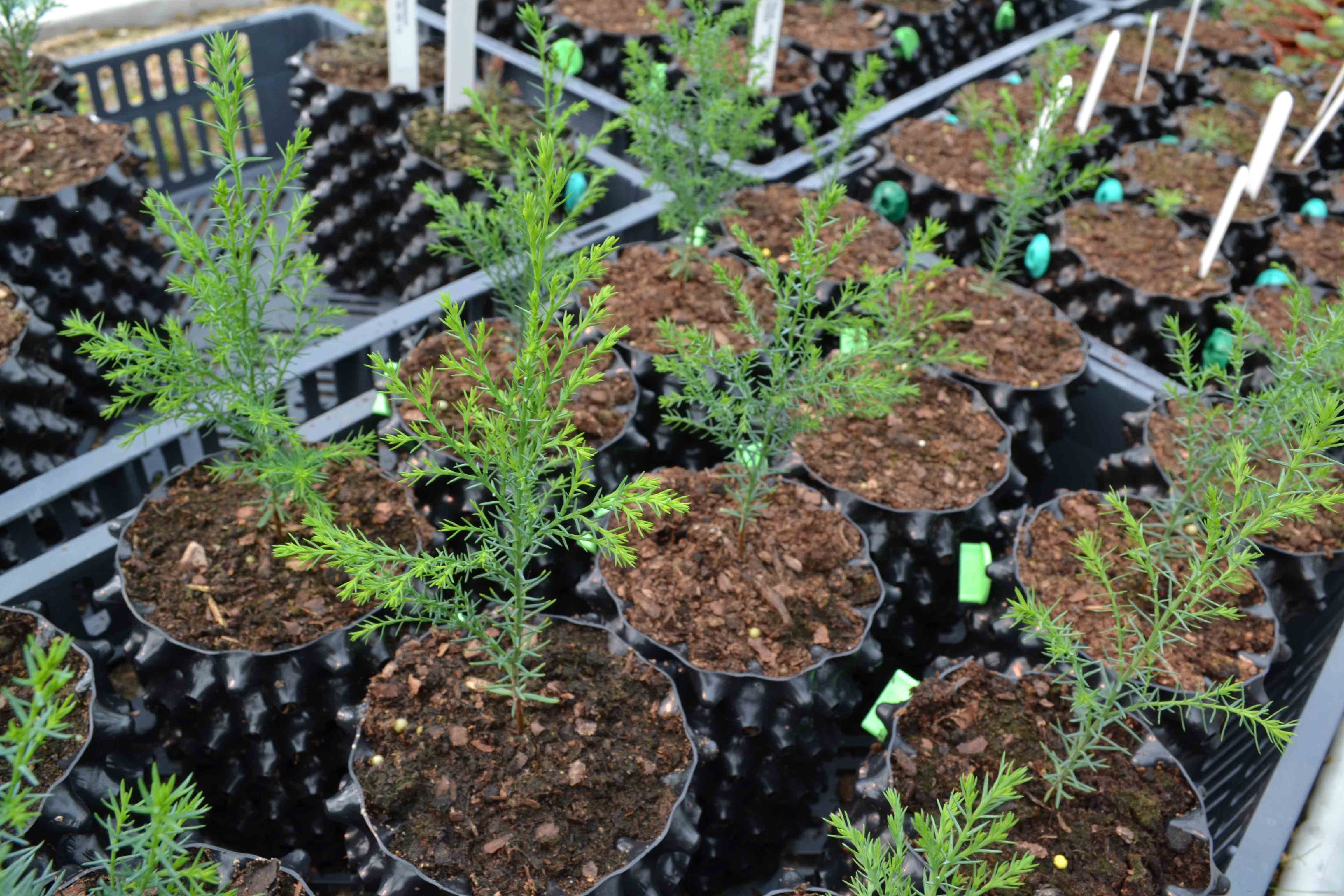 Ex situ Surveys
BGCI's ex situ assessment programme builds on the work of Red Listing to assess whether species are represented in the world's ex situ collections. This information allows for prioritisation of ex situ conservation action. BGCI has also published an ex situ collections guide to aid botanic gardens in developing their collections to better support plant conservation.

Ex situ surveys involve identifying the number of ex situ collections held worldwide of a specific species. BGCI's PlantSearch database forms the basis for these studies. Calls are put out for collection holders to upload their collection information to PlantSearch, after which the results are analysed.
An ex situ survey often follow the publication of a taxonomically focused Red List. These ex situ reports allow us to assess the progress towards Target 8 of the Global Strategy for Plant Conservation:
At least 75 per cent of threatened plant species in ex situ collections, preferably in the country of origin, and at least 20 per cent available for recovery and restoration programmes
They therefore identify those threatened species which are not represented in a collection or appear in few collections. These species then form the basis of prioritisation of conservation actions. Each report also makes recommendations for improving the conservation status of these species.
More extensive ex situ surveys are also undertaken by BGCI. For example, the Global Survey of Ex situ Conifer Collections included information gathered about quality of the collections to identify if they could be used recovery and restoration programmes.
The majority of BGCI's ex situ activities are focused on tree species and therefore contribute directly to the Global Trees Campaign, a joint initiative led by BGCI and Fauna & Flora International (FFI). However we have also published some regionally-focused ex situ surveys.
Find out more about each report using the menu on the left.