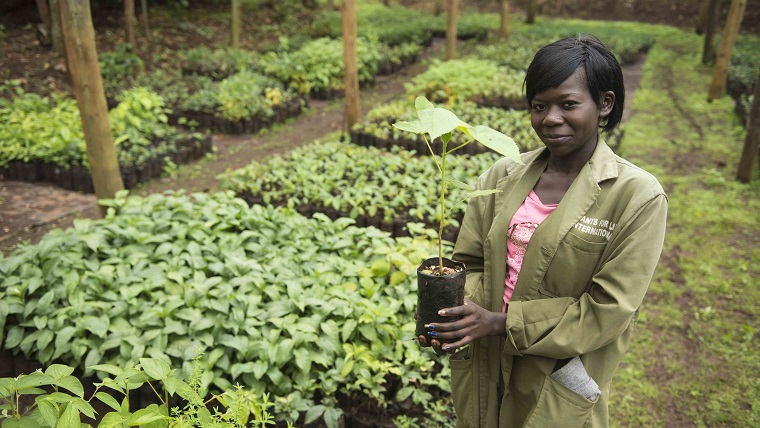 Africa
BGCI has run an Africa programme for many years. The programme has expanded greatly in recent years, with a strong focus on tree conservation and forest restoration. In 2016 we launched new projects focused on Access & Benefit Sharing and food security.

There are many botanic gardens in Africa, ranging from old institutions set up during colonial periods, including the Entebbe Botanic Garden in Uganda, to newly established gardens such as Gullele Botanic Garden in Addis Ababa, Ethiopia. The gardens range in size from small community based organisations, to large world renowned conservation hubs and visitor attractions such Kirstenbosch Botanic Garden in South Africa.

Use the submenus to read about our current projects in Africa. To read more about past BGCI conservation projects in Africa, click here. To find out more about any of these projects, please contact kirsty.shaw@bgci.org

Education is a key aspect of our work in Africa and our 7th International Congress on Education in Botanic Gardens was held from 1st – 6th November 2009 in Durban, South Africa.

If you are interested in contributing funds to support BGCI's Africa programme, the work of our partner botanic gardens, or sponsoring membership of a botanic garden in Africa please contact kirsty.shaw@bgci.org

We are grateful to the current and recent sponsors of our Africa programme; the Ashden Trust, the Rufford Foundation, the Mohamed bin Zayed Species Conservation Fund, the Darwin Initiative and the Japan Biodiversity Fund.