How prepared is the U.S. to meet future botanical challenges?
In 2009, Chicago Botanic Garden and BGCI U.S. worked with partners across the country to assess current and future botanical capacity in the United States. The aim of this grant-funded project was to understand the resources in place to conserve and manage native plant species and habitat, identify gaps in capacity, and highlight opportunities to fill them in the future.
ALSO AVAILABLE:
SUMMARY OF RECOMMENDATIONS (120KB PDF)
Kramer, A., B. Zorn-Arnold, and K. Havens. 2013. Applying lessons from the U.S. Botanical Capacity Assessment Project to achieving the 2020 GSPC targets. Annals of the Missouri Botanical Garden 99:172-179.

---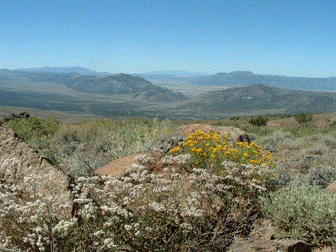 Thanks to the over 1,500 survey respondents and 30 workshop participants who contributed to this project in 2009. All surveys were anonymous and covered topics including academic background, research and management interests/expertise, access to resources, and opinions on conservation issues. Survey results supported the final report outlining strengths and areas for improvement in plant science education, research, and habitat management in the United States.
---
This project was made possible by the
National Fish and Wildlife Foundation's
Native Plant Conservation Initiative
in partnership with the
Plant Conservation Alliance
.