Seeds of Unity Resources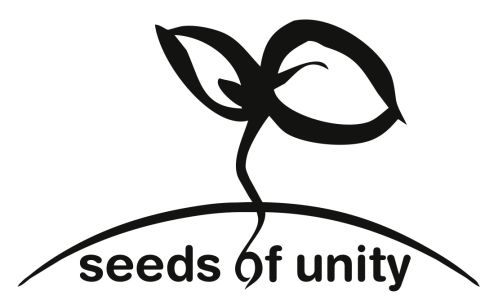 We have developed 18 new stimulating lesson plans for use in religious education. The plans are suitable also for cross-curricular work such as religion and biology or religion and citizenship/PSHEand include references to projects worldwide. We believe they can easily be adapted to other educational situations
The material is grouped into six thematic sections. In each section there are two school-based lesson plans and one botanic garden lesson plan. There is no set programme of study; rather teachers are free to construct their own delivery, e.g. spreading each set of activities over several lessons. Each lesson plan is accompanied by teaching resources and there is a suggested assessment activity for each, with differentiated outcomes. These are offered for the purposes of choice, as teachers wouldn't be expected to complete an assessment for each lesson. We hope you enjoy using these resources and we welcome your feedback.
The Awesome Seed
Explore how seeds can be symbols of spiritual and creative potential
Food for Thought
Examine how food made from plants can be viewed in ordinary and sacred contexts and explore
the ethics of food choice and production
Classroom lesson A

Classroom resources - 1-4

Classroom lesson B

Botanic Garden lesson

PDFs for:
The Green Ark
Investigate ideas of stewardship and responsibility for the natural world
Classroom lesson A

Classroom lesson B

2-4

Botanic Garden lesson
Cultivating Peace
Discover how gardens can reflect the concept of paradise, as well as help to foster
cooperation and inner tranquillity.
| | | | |
| --- | --- | --- | --- |
| | Classroom lesson A | Classroom lesson B | Botanic Garden lesson |
Healing Body and Soul
Investigate how plants can be used medicinally, to heal our bodies, and therapeutically to restore our souls.
Classroom lesson A

PDFs for resource 2:

Classroom lesson B

Botanic Garden lesson
The Roots of Ritual
Explore how the human dependence on the plant world—in both literal and symbolic senses-
is reflected in ritual
| | | | |
| --- | --- | --- | --- |
| | Classroom lesson A | Classroom lesson B | Botanic Garden lesson |
BGCI would like to acknowledge the following people and organisations for their expertise and support in developing the Seeds of Unity resources:
Nora Leonard, Standing Advisory Councils on Religious Education (SACRE) Consultant, Ealing Borough Council, London
Lesley Prior, Lecturer in Religious Education, Roehampton University And London Diocesan Board For Schools
Liz Wolverson, London Diocesan Board For Schools
Sri Ramesh Pattni, Hindu Forum of Britain
Madhava Turumella, Hindu Forum of Britain
Dr Satyanarayana Sastry, Hindu Forum of Britain
Ruth Godfrey, Head of Education, University of Leicester Botanic Garden
Supported by