The Nature of Success: Success for Nature
The 6th International Congress on Education in Botanic Gardens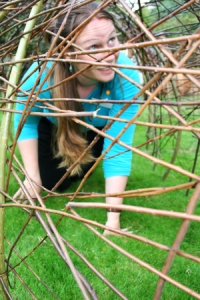 The conference was a huge success, being described as BGCI's 'best ever', and was a forum for inspiration, engagement and collaboration with 340 delegates attending from 45 countries.
Endorsed by the UK Ministry of the Environment and Professor Wangari Maathai, Nobel Peace Laureate, this was the largest botanic garden education congress to date, demonstrating the growing importance of education in the work of botanic gardens around the world.
What went on at the congress?
The congress showcased the contribution of botanic gardens to the UN Decade on Education for Sustainable Development, with papers and workshops highlighting the innovative and inspirational ways in which gardens can encourage visitors to live more sustainably.
The importance of integrating evaluation into practice was also emphasised, with a larger than usual number of academics attending the congress to share their research.
Who came?
How gorgeous were the participants?
What was said?
Findings were presented during the congress from six national meetings convened earlier this year by BGCI to examine the status of plant based education in their respective countries. The aim of the meetings was to take forward the implementation of Target 14 of the Global Strategy for Plant Conservation. The meetings revealed the need for governments to provide increased support for training, resources and information exchange. This call was subsequently presented to an Expert Group meeting in Dublin who met to review the implementation of the GSPC.
Achieving the international biodiversity conservation strategies cannot happen without education. This congress proved unquestionably that botanic gardens have the tools and the vision to encourage their audiences to secure plant diversity for the well being of people and the planet.
Press Releases You Can Use
So – what did the participants think about the congress?
Oxford was a superb location for the congress. Delegates all commented on the excellent organisation of BGCI and the University of Oxford Botanic Garden, who were excellent hosts to the congress. The pre- and post-congress tours were also very successful and feedback, both solicited and un-solicited, from delegates on all aspects of the congress was extremely positive. Thank you for all your comments.
A Big Thank You
A huge thank you goes to all the participants, presenters, moderators, staff and sponsors for all your help and work in making the congress such a success.
Did you know? Incredible congress statistics:
| | |
| --- | --- |
| Number of participants: | 342 |
| Number of delegates from developing countries: | 72 |
| Number of countries represented at the congress: | 45 |
| Total number of participants supported through the scholarship programme: | 32 |
| Number of countries represented through the scholarship programme: | 18 |
| Number of keynote speakers: | 4 |
| Number of paper sessions: | 32 |
| Number of workshop sessions: | 29 |
| Total number of papers presented: | 98 |
| Total number of posters presented: | 69 |
| Number of workshops delivered: | 29 |
| Total number of presentations: | 196 |