Seed Conservation
Seed banks provide a safety net against extinction in the wild as well as an invaluable resource for research and the creation of sustainable plant use solutions.
Ex situ collections of plant species act as insurance against extinction in the wild while being available for research, reintroduction and restoration. Botanic gardens are the main institutions involved in ex situ conservation of threatened species with nearly one third of all known plants grown in botanic gardens.
Why Do We Have Seed Banks?
The storage of material in the form of seeds is one of the most widespread and valuable ex situ approaches to conservation. Extensive expertise has been developed in this field by agencies and institutions involved with plant genetic resources over the past 30 years. Seed banking has considerable advantages over other methods of ex situ conservation such as ease of storage, economy of space, relatively low labour demands and consequently, the capacity to maintain large samples at an economically viable cost.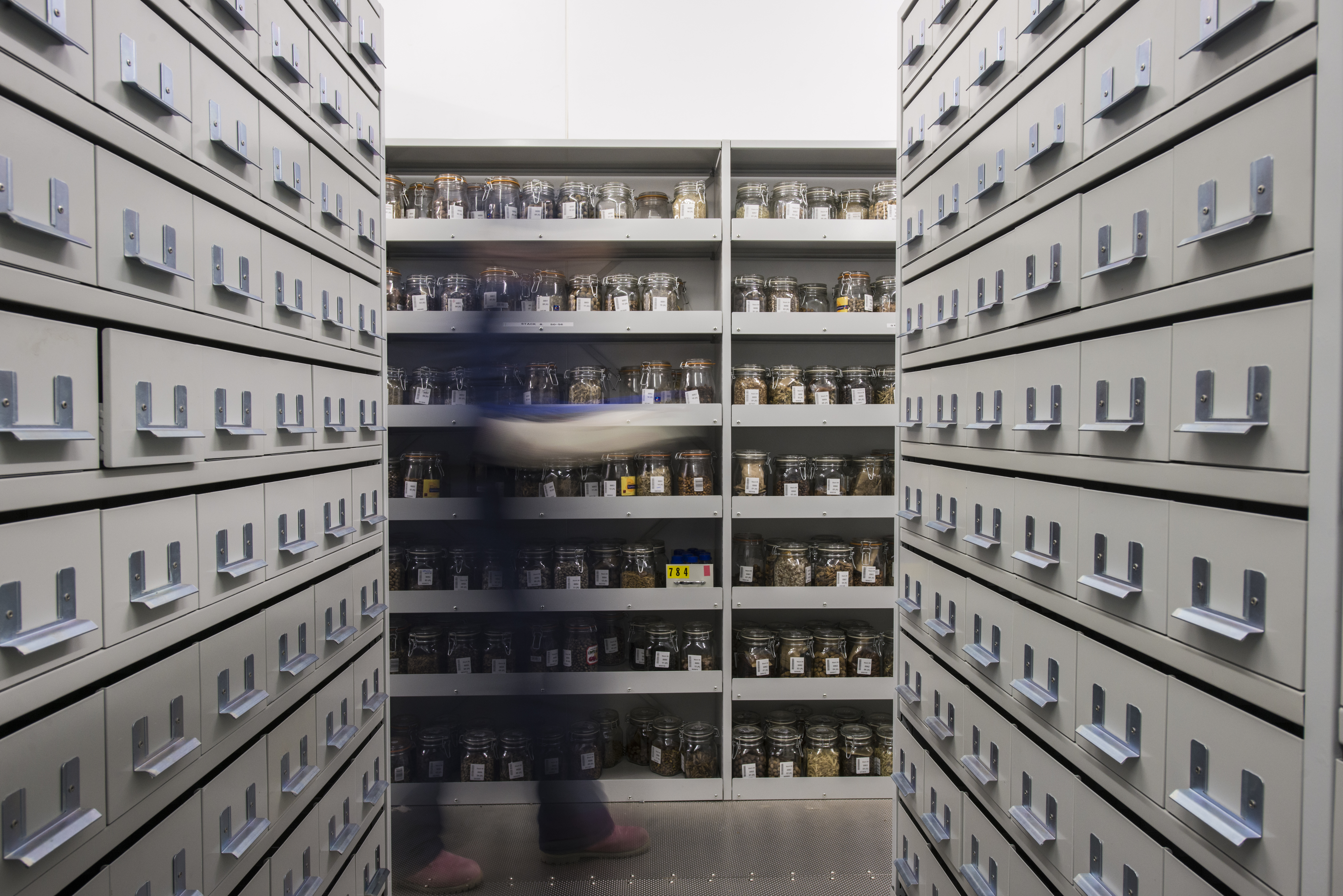 Why Store Seeds and Not Whole Plants?
Seeds are a convenient means of long term storage of genetic diversity, as the samples are small in size, are easily handled, require low maintenance and frequently remain viable for long periods. In general, conditions of low temperature and desiccation allow seeds to maintain viability, in many cases indefinitely. Seed banks take up little space, but can be expensive to run, both because of the need to maintain low temperatures and the necessity for germination tests, growth trials and regeneration. They are not suitable for species with recalcitrant seeds.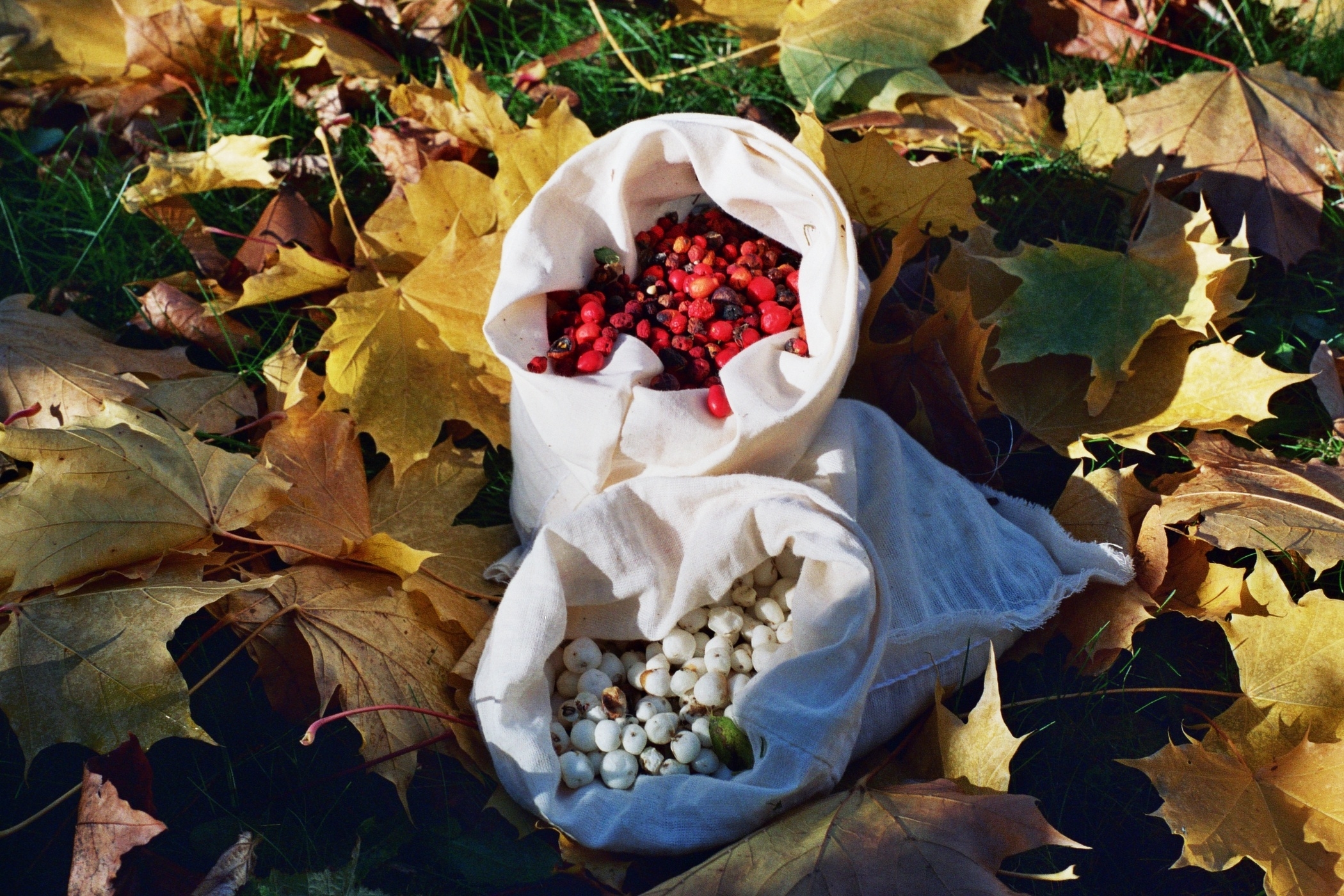 How are Botanic Gardens Involved?
Botanic gardens in many countries have developed seed banks for the storage of seeds, mainly of wild species. BGCI figures (2019) indicate that there are currently over 400 botanic gardens that have seed banks maintaining seeds in long term and medium-term storage.
Several botanic gardens have developed the capacity to store isolated embryos, minute seeds and tissues under conditions of cryopreservation, maintaining samples in liquid nitrogen at temperatures of –196°C. Such techniques offer great potential for the maintenance and conservation of biodiversity, particularly plant species that cannot be stored by conventional means.
Botanic gardens should be aware of the vulnerability of stored material to external factors such as power cuts, civil disturbance, adverse weather conditions and natural disasters.
Related News on Seed Conservation
Seed Conservation Hub and Training Resources
BGjournal

Tree Conservation, Ecological Restoration, Conservation Prioritisation, Seed Conservation, Conservation Horticulture, Plant Conservation, Policy and Advocacy / Publication, BGCI Journal / English, French

Directory of Expertise: Seed Conservation

Seed Conservation / Video, Directory of expertise / English

Global Seed Conservation Challenge Advanced Learning Modules

Seed Conservation / E-learning module, Video / English, French

Global Seed Conservation Challenge Learning Module Quizzes

Seed Conservation / Quiz / English, Spanish, French

Global Seed Conservation Challenge Learning Modules

Conservation Prioritisation, Seed Conservation, Policy and Advocacy / E-learning module / English, Spanish, French, Chinese

Global Seed Conservation Challenge Publicity Resources

Seed Conservation / Tool / English

PlantSearch Upload Instructions

Seed Conservation, Services for Botanic Gardens, Plant Conservation / Video, Tool / English, Spanish

Securing a Botanical Treasure in Argentina

Conservation Prioritisation, Seed Conservation, Plant Conservation / Publication / English

Seed Conservation Hub and Training Resources

Seed Conservation, Services for Botanic Gardens / Tool / English