Global Conservation Consortium for Erica
The Global Conservation Consortium for Erica brings together the world's Erica experts, conservationists, and the botanic garden community to ensure that no wild species of Erica becomes extinct
Background
The Global Conservation Consortium for Erica has been established to bring together the world's Erica experts, conservationists and the botanic garden community. The aim: to deploy their unique sets of skills for effective conservation of the genus in order to prevent species extinctions.
With well over 800 species, Erica, the heaths or heathers, is a plant genus of huge diversity that lends its name to the habitats in which it is found: the heathlands; the Latin word erica means "heath". The heaths are an ecologically important genus, supplying a diverse range of ecosystem functions, including providing food to a wide range of fauna. They are used across the world for their beauty, both as cut flowers and in ornamental horticulture, as well as more practical purposes such as making brooms, baskets and even, historically, buildings.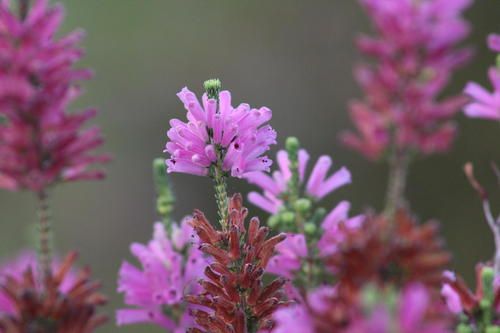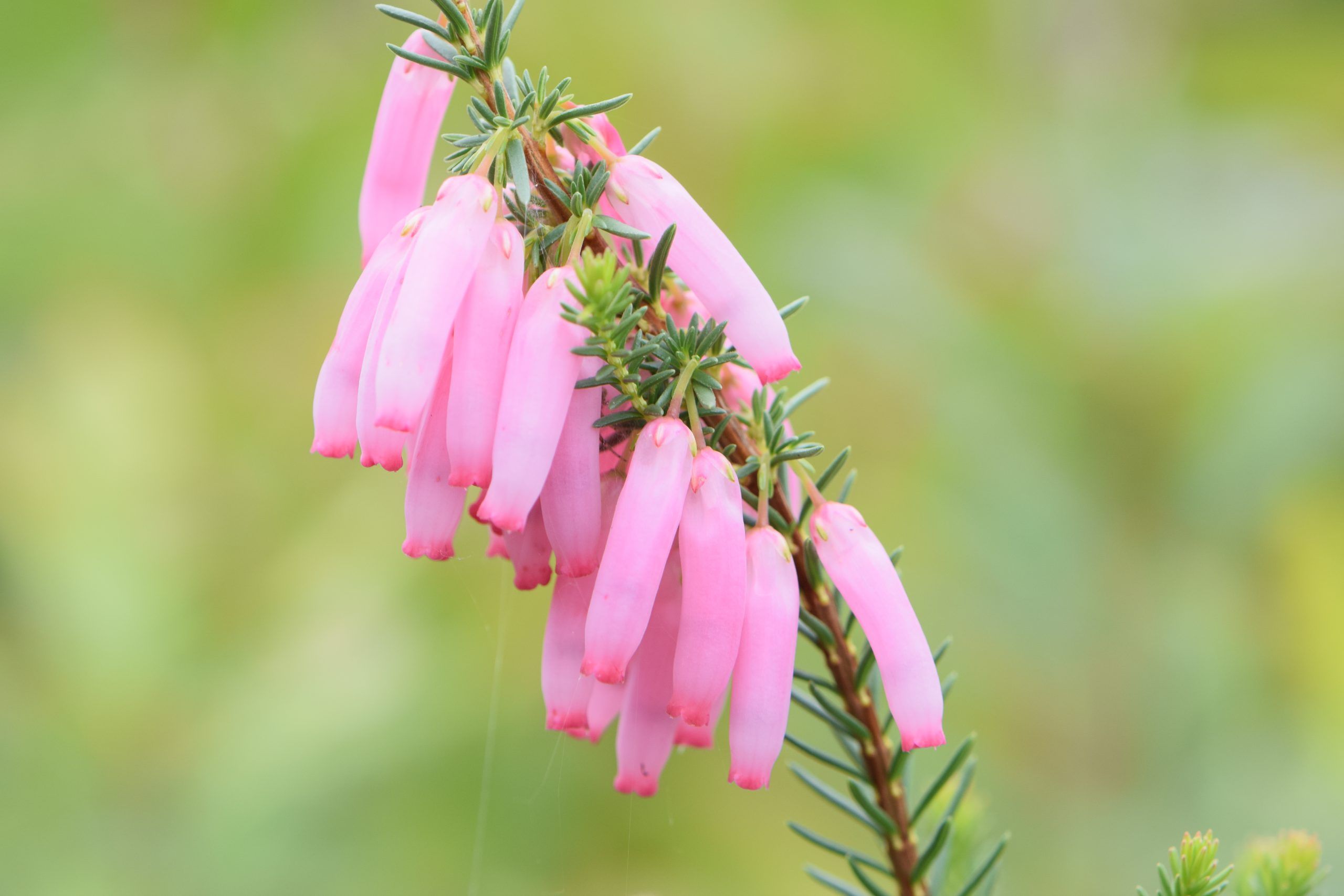 Erica species have a centre of diversity in the small but botanically megadiverse Cape Floristic Region (CFR) of South Africa. Their distribution extends through tropical Africa and Madagascar, to the Mediterranean basin and Europe. Across this range they are threatened, suffering the immediate impacts of habitat destruction, invasive species, changes in natural fire regimes and climate change. Their diversity brings with it a complex and unique set of conservation challenges, for which fundamental research is needed to better understand the species and prioritise action, making options to safeguard them for future generations. 
Astonishingly, almost 700 Erica species are concentrated in the CFR. All are regional endemics, and typically for Cape plant groups many show striking local variation, some of which is formally described under distinct subspecies and varieties. Of 944 such taxa currently included in the South African National Biodiversity Institute's Red List, 108 are classified as rare, a further 84 as Vulnerable, 60 Endangered, and 46 Critically Endangered. Three are already extinct in the wild. Over a hundred more are 'Data Deficient' – species with populations insufficiently known to be able to estimate the degree of threat to their survival. 
A Global Conservation Consortium for Erica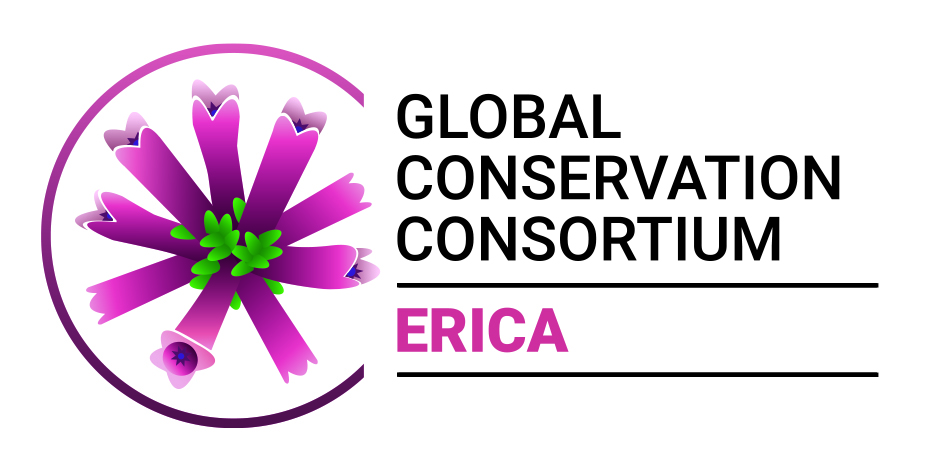 Addressing this, the Global Conservation Consortium for Erica (GCCE) has been established by BGCI in 2021 to bring together the world's Erica experts, conservationists and the botanic garden community. This includes botanic gardens, seed banks and botanical institutions and organisations in Africa, Madagascar, Europe, the USA, Australia and beyond. The GCCE aims to work together to achieve the following objectives:
Foster new and existing networks of Erica experts

Identify

Erica

species of greatest conservation concern and prioritize conservation action

Ensure effective in situ

Erica

species conservation

Establish and manage coordinated ex situ

Erica

collections of high conservation value 

Foster applied research (e.g. conservation biology, ecology, horticulture, population genetics, taxonomy) to support Erica species conservation

Build capacity to empower and mobilize in-country partners

in diversity centres and across Erica species' ranges
Increase public awareness and engagement with Erica species conservation issues
Collaboratively fund raise to scale-up Erica conservation action
For more information about the GCCE, please contact Mike Pirie or Dan Crowley.
Become a Member
Be part of the largest network of botanic gardens and plant conservation experts in the world by joining BGCI today!
Calling all Experts
As a membership benefit exclusively for BGCI Institutional Members, staff associated with these institutions can apply for inclusion in BGCI's Directory of Expertise.