Have your say in the future of BGCI's Roots
23 June 2015
Let us know what you think about Roots in our latest survey. Deadline: 30th August.
First: Take a look at the latest issue of Roots which is now available online in the Roots Archive. You will notice that we have made some changes.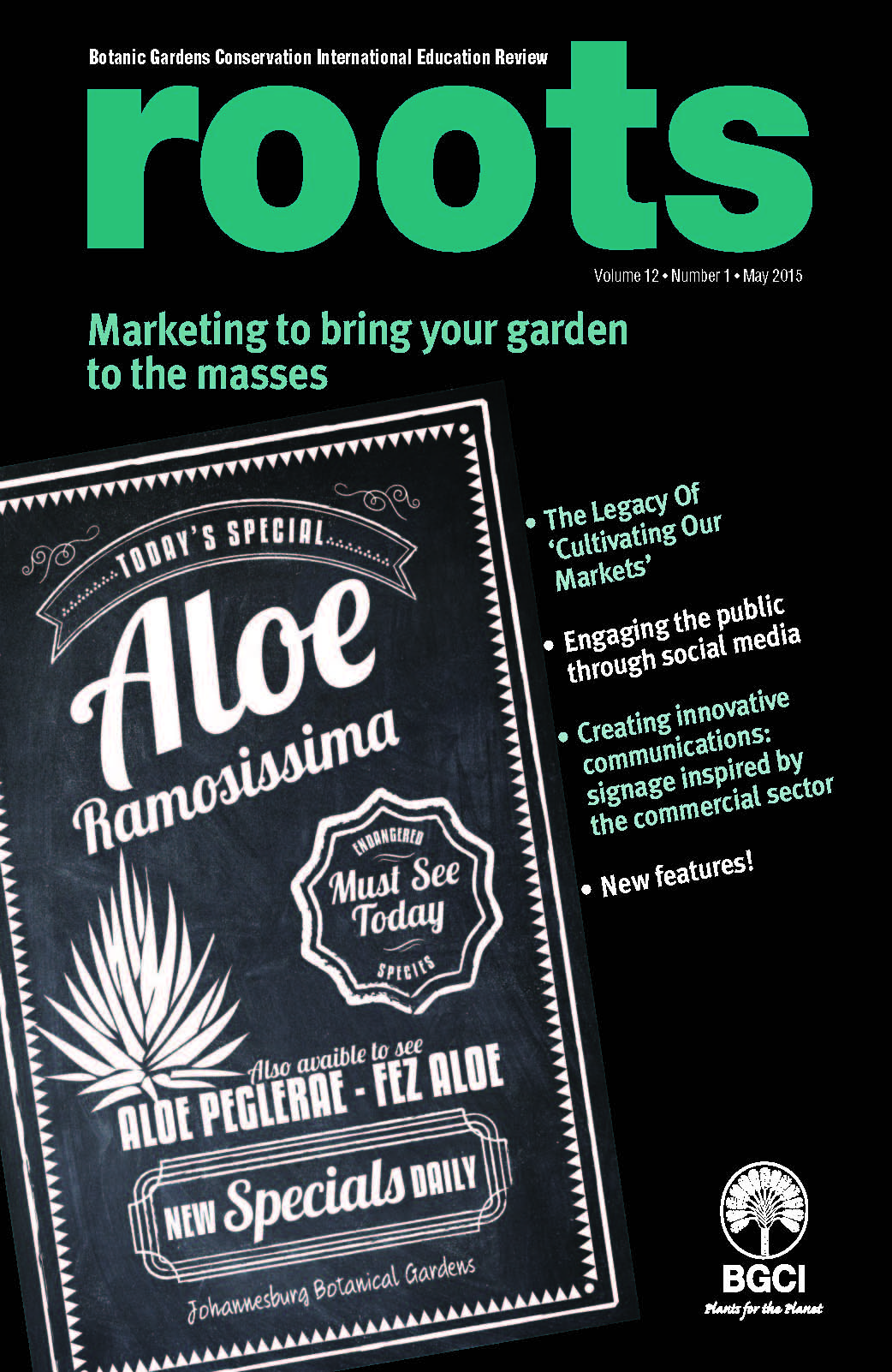 Next: Complete our survey to tell us what you think.
We want to ensure that our publications offer the information and resources that you want and need. Therefore, we greatly appreciate you spending just a couple of minutes of your time in completing our survey. Results are confidential and if you provide us with your name and email address you could also win a £25 Amazon voucher.