Grow Wild: supporting communities and encouraging biodiversity
16 July 2014
It's a sunny summer here in the UK, but too many of our city streets are still grey beneath the rays. Grow Wild is changing that, helping people bring biodiversity to the United Kingdom's back gardens, bus stops, window boxes and pavements by funding community gardens and giving out native plant seeds.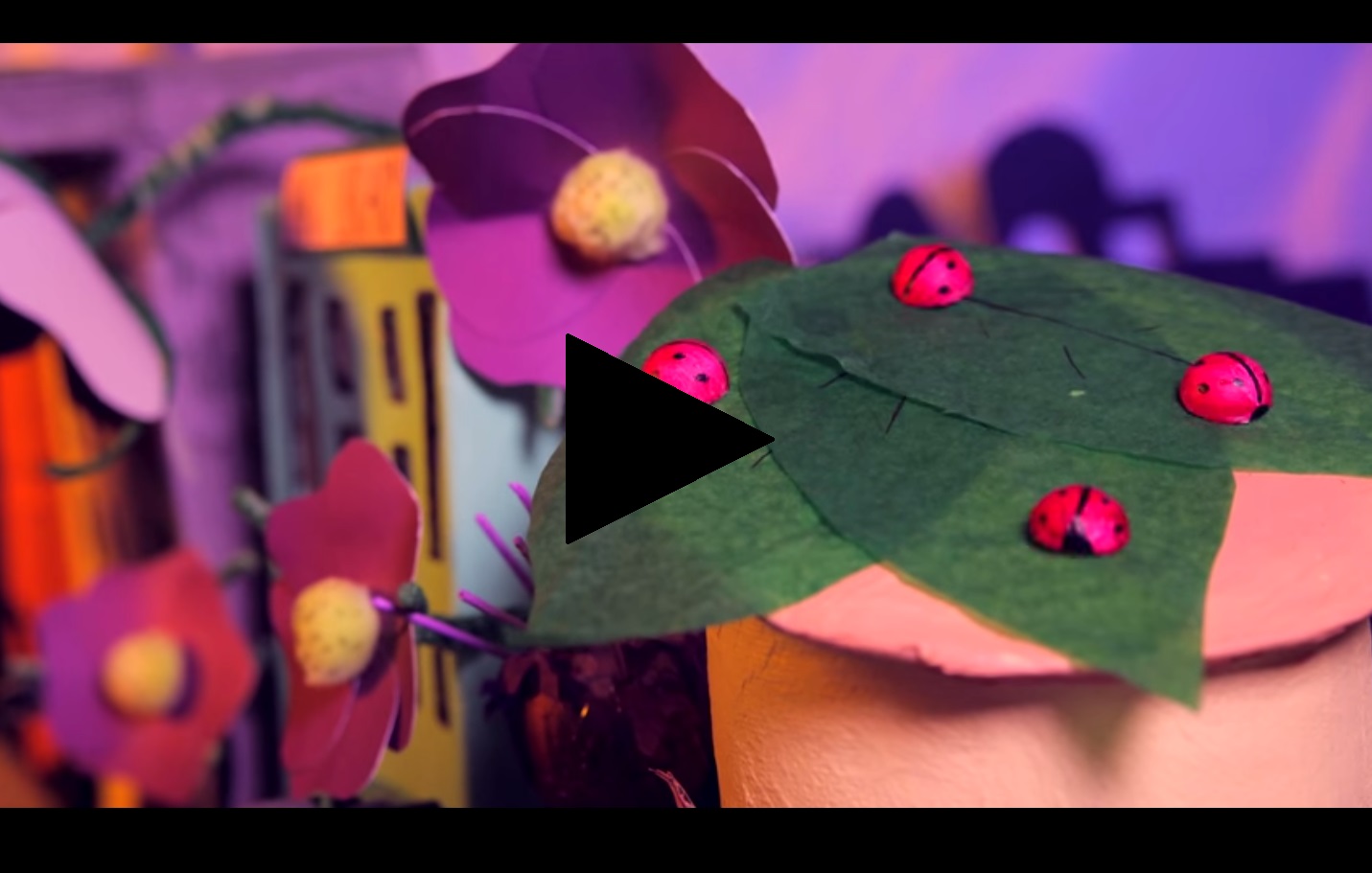 Video artist Kick the PJ has produced this wonderful new stop motion animation 'Bloom' to illustrate Grow Wild's work, invading urban spaces with native flora and creating bug sanctuaries.
Grow Wild is supported by the Big Lottery Fund and lead by Royal Botanic Gardens, Kew. It aims to reach 30 million people including 4 million young people. As well as creating four flagship gardens (one in each country of the UK), they're awarding funding to 280 community projects. Funding applications are being taken in autumn. Grow Wild especially want to hear from community groups working with 12-25 year olds. Projects can be awarded £500 to £5000. To make applying as easy as possible, there's an FAQ and a funding toolkit
here
.
97% of the UK's wild flower meadows have been lost since the 1930s and the biodiversity impact of this extends beyond wildflowers, to insects and birds. Grow Wild's focus is not just on biodiversity though – community is an important driving force. Studies show that UK communities are more fragmented than in the past. Grow Wild hope the project will bring together urbanites young and old, to build new relationships and cultivate existing ones.

The project will run until 2017, but with an approach that focuses on reaching out to young people and enabling community-lead projects, the impact should, like the seeds they give out, keep growing year after year.
In Spring 2014, Grow Wild gave out tens of thousands of seed packs to individuals and community groups. They also shared advice on how to choose the right spot and how to care for plants, as well as providing information about why growing the seed packs would be beneficial to insects like bees and butterflies.
All of the spring 2014 seed packs were snapped up quickly, as the project was promoted nationally by Countryfile on BBC1, and with a rooftop garden concert from chart toppers Neon Jungle. More kits will be given out next spring – but there's plenty happening over the summer in Grow Wild supported gardens around the UK. Grow Wild's shed was spotted at Glastonbury festival earlier this summer, and the festivities continue, with mobile community gardens from
The Skinny Jeans Gardeners
at
Jimmy's Farm Sausage and Beer Festival
and artist
Caitlin Shepherd
at
Wilderness Festival
. Find out more by checking out
the website
and
signing up
to their mailing list.
written by Ella Sophie Wright