The Contribution of Botanical Gardens to Ecological Restoration and Restoring Natural Capital, Public Symposium, 16th July 2014, Missouri Botanical Garden
23 June 2014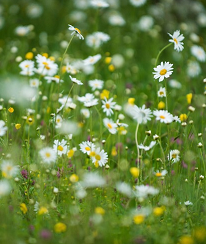 The Ecological Restoration Alliance of Botanic Gardens (ERA) is pleased to share the agenda for the upcoming public symposium: The Contribution of Botanic Gardens to Ecological Restoration and Restoring Natural Capital.
All are welcome to join us at the event which involves presentations from leading restoration ecologists from botanic gardens around the world.
Date: 16th July 2014
Location: Shoenberg Theater, Ridgway Visitor Center, Missouri Botanical Garden, St. Louis, Missouri


Agenda
9:00 am Peter Wyse Jackson – Welcome from the Missouri Botanical Garden

9:10 am Sara Oldfield – The Unique Contribution of Botanical Gardens to Efforts to Restore Natural Areas

9:30 am James Aronson – The Current State of Ecological Restoration and Future Challenges

10:30 am Coffee Break

10:50 am Bruce Pavlik – Contributions and Challenges for the Ecological Restoration Alliance

11:10 am Joyce Maschinski - Questioning Paradigms in Restoration: How Botanical Garden Collections Can Help Test Ecological Theory and Elucidate Exceptions to the Rules

11: 30 am Deb Frank – Urban Ecological Restoration Opportunities and Challenges: A Case Study

Noon Lunch – First Floor

1:00 pm HRH Princess Basma bint Ali – Rangeland management and ecological restoration through the Royal Botanic Garden of Jordan

1:20 pm Pete Lowry – The Missouri Botanical Garden's restoration efforts in Madagascar

1:40 pm Kay Havens - Restoration Challenges in a Changing Climate

2:00 pm David Galbraith - Ecosystem Restoration Programs at Royal Botanical Gardens

2:20 pm Kurt Dreisilker - Ecological Restoration Insights into a 90-year history at The Morton Arboretum

2:40 pm Coffee Break

3:00 pm Quinn Long – Testing ecosystem reference conditions using experimental reintroductions of an endangered plant

3:20 pm Christopher Ellis - Ecosystem Restoration for Biodiversity Conservation

3:40 pm Final Remarks and adjournment
The public symposium will be followed by a business meeting of members of the Ecological Restoration Alliance of Botanic Gardens (ERA). To find out more about the meeting please contact Kirsty Shaw.