BGCI's work in Zhibenshan Mountains
4 February 2014
BGCI has been working with Kunming Botanic Gardens, part of the Kunming Institute of Botany, Chinese Academy of Science (CAS), for the past five years. During this time a successful partnership has led to enhanced in situ and ex situ conservation of local and threatened plant species, reintroduction of select species to support wild populations, and increased awareness of the need for plant conservation by the local community.
Here we provide a brief overview of project activities over the past five years and our plans for continued partnership during 2014 and beyond. From surveys, to seed collection, to ex situ conservation and reintroduction, this project outlines a successful process for botanic gardens to support and strengthen in situ conservation measures.
The Zibenshan Mountains are located in west Yunnan Province of Southwest China. Preliminary surveys highlighted that this area provides habitat for diverse plant species, including scientifically and economically important species such as Rhododendron spp., Acer spp., Magnolia campbellii, Taxus yunnanensis (T. wallichiana), Euptelea pleiosperma, Tetracentron sinensis, Dipentodon sinicum, Cardiocrinus giganteum var.
yunnanensis and Pleione forrestii.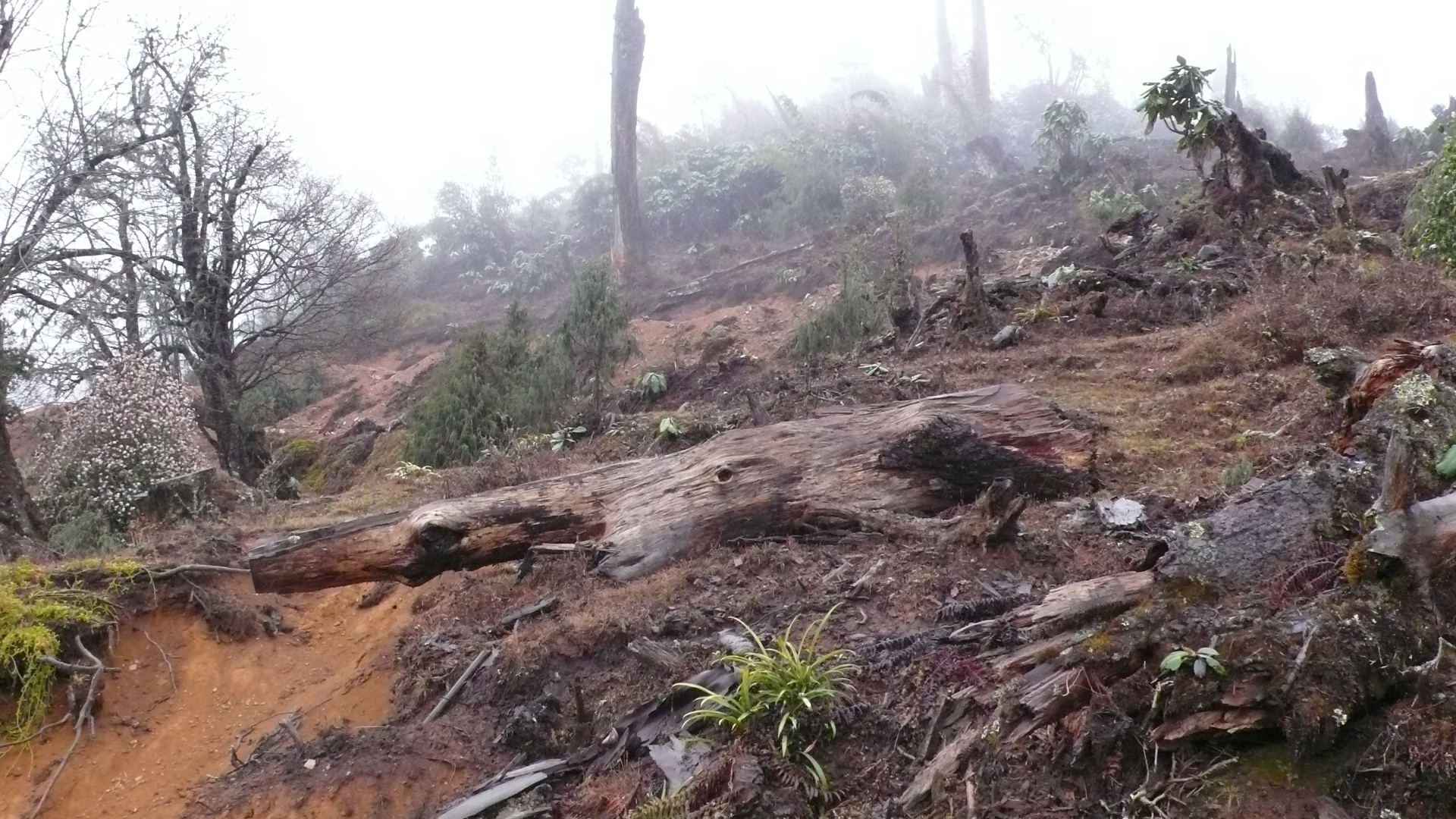 The area has been greatly affected by human activities including logging, overharvesting of medicinal and ornamental plants, mining and agricultural development. This led to the plant diversity and natural habitats becoming threatened. A lack of detailed botanical surveys or biodiversity assessment meant that conservation importance had not yet been sufficiently drawn to the attention of local communities and governments.
In response to this, in 2008 a partnership was developed between BGCI and Kunming Botanic Garden to lead plant conservation in the area. The original aims of the partnership were to carry out comprehensive surveys of the plant diversity and its conservation status and establish ex situ conservation programmes for priority taxa, with a focus on woody flora.
Over the years, consultation with, and involvement of, local communities and government in the project has led to the importance of local plant diversity being better recognised. This awareness raising helps to ensure sustainability and longevity of conservation measures.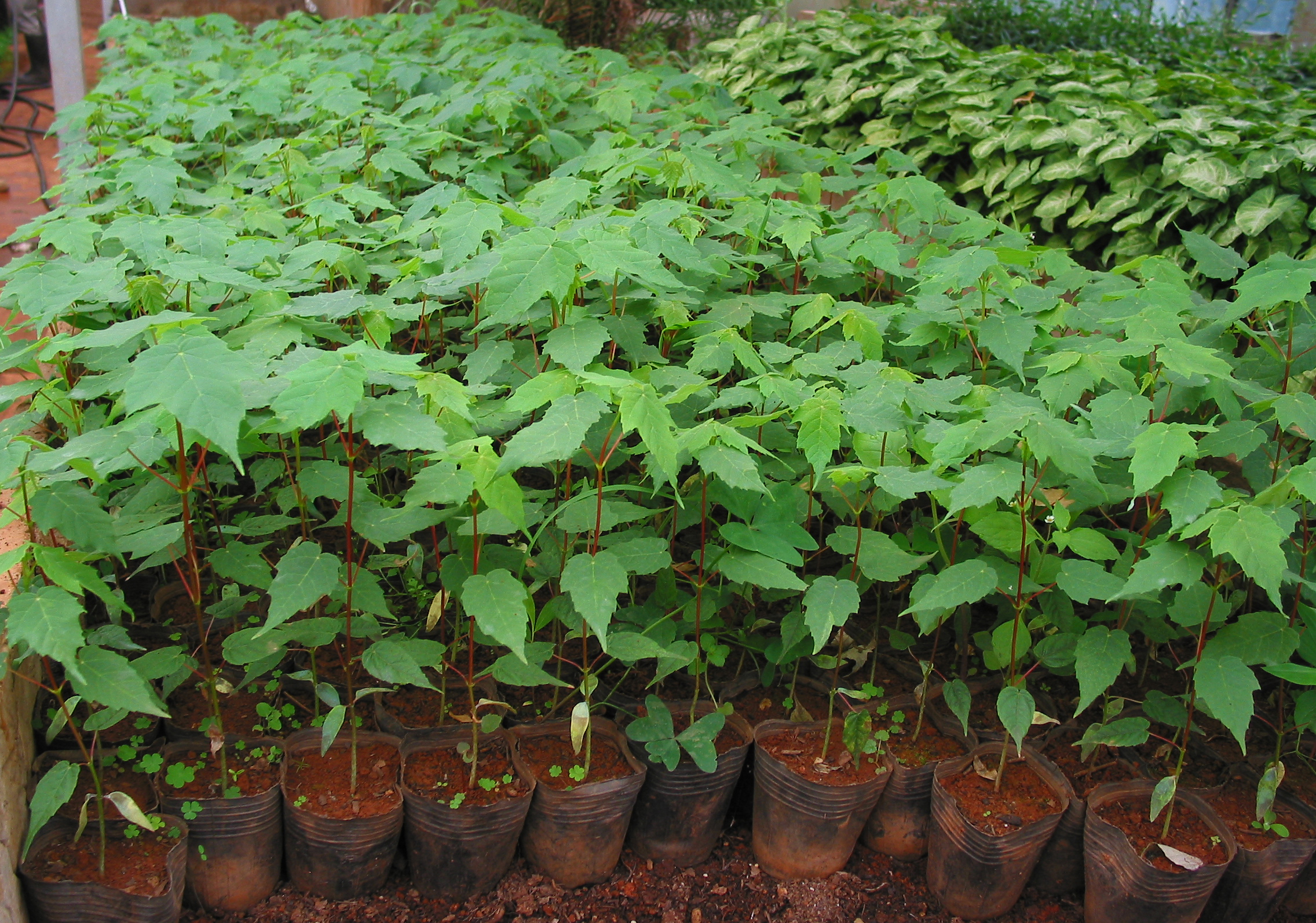 The project has continued and expanded to incorporate further biological surveys, collection of herbarium specimens and propagation material, establishment of ex situ conservation programmes and development of propagation protocols for additional important plant species from the area, and production of An illustrated guide of selected plants of the Zhibenshan Mountains, West Yunnan, China. Available in Chinese and English, this is an important resource for teaching and information sharing both within and beyond the local community level.
2013 marked an important new stage in project development, with the establishment of a new near situ conservation site within the Zhibenshan Mountains. This site focuses on the propagation and cultivation of local Plant Species occurring in Extremely Small populations (PSESP), a concept developed by the Forestry Department of Yunnan Province. Around 300 individuals of PSESP species Manglietiastrum sinicum (Magnolia sinica), Acer yangbiense, Manglietia ventii (Magnolia ventii), Magnolia phanerophlebia, Cyclobalanopsis sichourensis, Manglietia megaphylla (Magnolia dandyi), Magnolia odoratissima, Manglietia grandis (Magnolia grandis) and Taxus yunnanensis (Taxus wallichiana) were propagated and reintroduced to the near situ conservation site, thereby reinforcing and supporting existing threatened wild populations.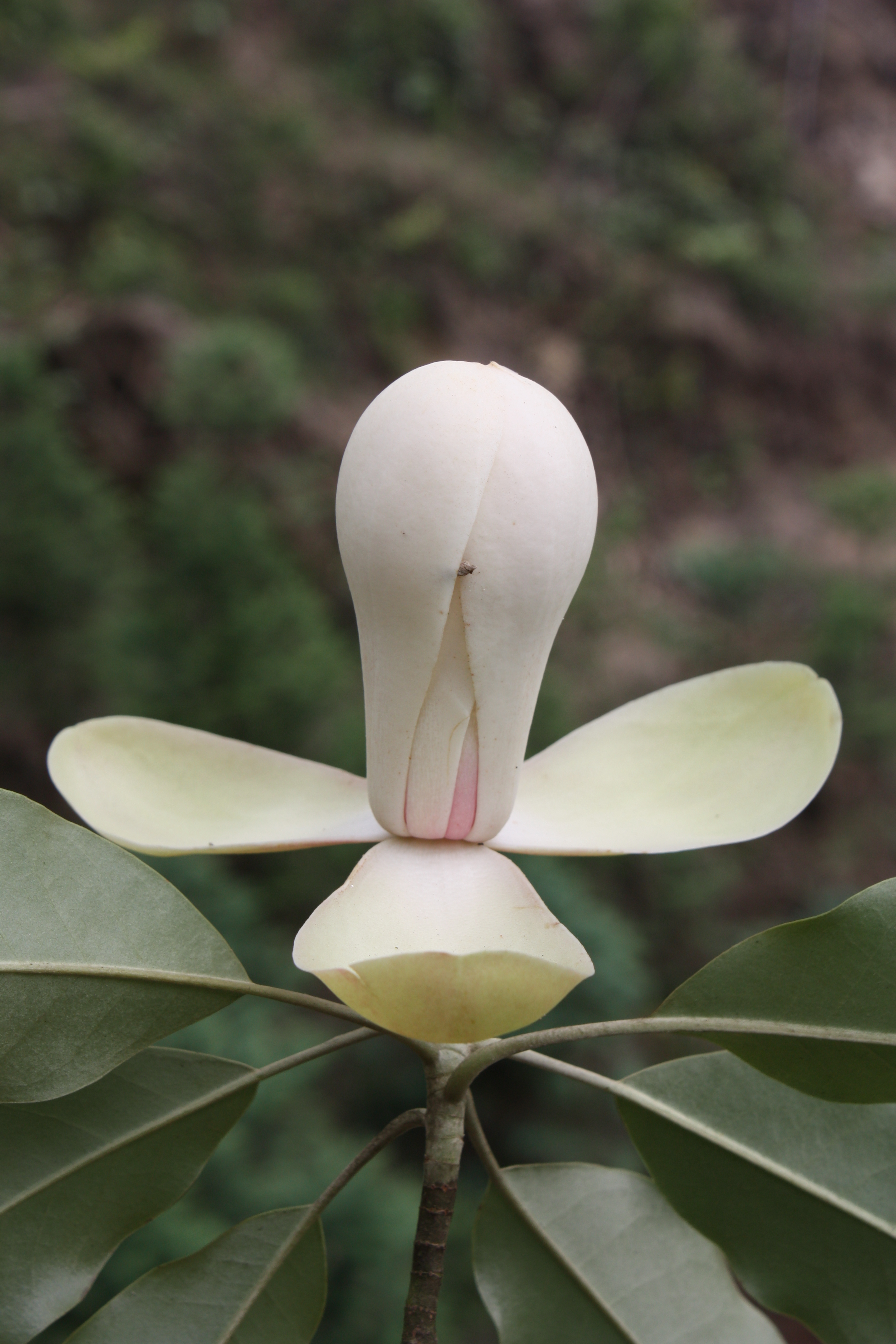 In 2014 survival rate and performance of the reintroduced species will be closely monitored and evaluated. Seed collection from wild populations of PSESP plants and propagation at Kunming Botanic Garden will be support the expansion of reintroduction efforts in 2015.
With the long term goal of restoring degraded habitats on a larger scale within the Zhibenshan Mountains, this is a key project of the Ecological Restoration Alliance of Botanic Gardens (ERA), coordinated by BGCI. Lessons learned from restoration will be documented and shared widely through the ERA network to encourage and support restoration efforts elsewhere.
The project leader, Prof Weibang Sun, is pursuing efforts to get parts of Zhibenshan Mountains declared as a protected area.
This project demonstrates how successful partnerships and local community engagement can lead to increased awareness of the importance of plant diversity locally and provides an example of best practice for plant conservation and ecological restoration in other regions with high plant diversity. For further information about this project please contact Xiangying.wen@bgci.org
Resources:
This project is part of the BGCI China programme. Visit the BGCI China pages to see the full portfolio of projects and find out more.
Find out more about the Ecological Restoration Alliance of Botanic Gardens (ERA).
Find out more about Kunming Botanic Garden.
Access the online version of An illustrated guide of selected plants of the Zhibenshan Mountains, West Yunnan, China here
Or order a hard copy from BGCI.
BGCI is very grateful to Fondation Franklinia for their ongoing support to this project.
Photos:Top: Degraded habitat in Zhibenshan (Credit: Philippe de Spoelberch)
Middle: Acer yangbiense propagated at Kunming Botanic Garden (Credit: Sun Weibang)

Bottom: Magnolia ventii (Credit: Sun Weibang)