Living Plant Conservation Collections: A Guide for Public Gardens
9 January 2014
BGCI US has published a new guide, Building living plant collections to support conservation (3MB). The guide features work done by the Montgomery Botanical Center, including genetic evaluation of the Sinkhole Cycad.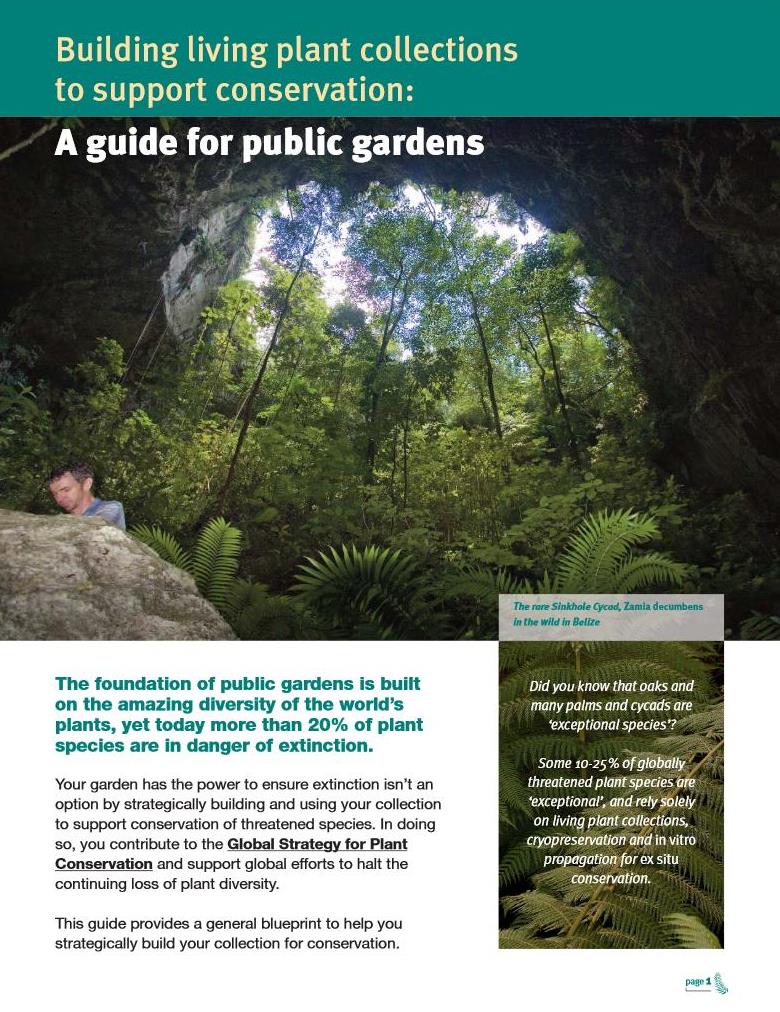 This guide is designed to provide a general blueprint to help strategically develop conservation collections. Many endangered plants are considered exceptional species, which do not store well in seedbanks, and thus must rely on living collections for conservation. Quoting from the guide:
"Your garden has the power to ensure extinction isn't an option by strategically building and using your collection to support conservation of threatened species. In doing so, you contribute to the Global Strategy for Plant Conservation and support global efforts to halt the continuing loss of plant diversity."
The guide is the result of a recently completed project headed by Montgomery Botanical Center and funded by the Institute of Museum and Library Services, involving BGCI, and USDA's Chapman Field.