Closure of the Global Invasive Species Programme (GISP)
13 April 2011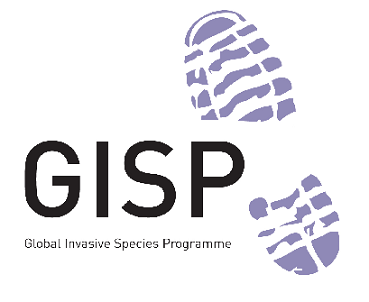 Sarah Simons, Executive Director Global Invasive Species Programme (GISP) gave notice of the programme closure in an email saying:
Dear All,

In the aftermath of the global economic recession, as many of you are aware, GISP experienced some really difficult times financially and, despite our best efforts, I regret to inform you that the Secretariat of GISP will close down on 31st March 2011, so sadly, this is also my last day as Executive Director of GISP. The GISP Partnership will effectively enter a dormant phase, pending clarification on future funding, and any remaining activities will be undertaken by CABI; an intergovernmental organisation, a founding partner of GISP and a global leader in the prevention and management of invasive species.

Following its launch in 1997, the GISP Brand became synonymous with the global struggle to prevent, eradicate and manage invasive species through its outstanding publications, widely-acclaimed training courses and through recognition as being the authoritative voice on invasive species policy by the Convention on Biological Diversity (CBD). Sadly, despite these accomplishments, GISP was unable to attract adequate investment from donors or new partners. Nonetheless, it is important to acknowledge the valuable roles that have been played by GISP's current partner organisations; CABI, The Nature Conservancy (TNC) and the Secretariat of the CBD (SCBD), who have continued to provide GISP with solid financial and strategic support during this challenging period.

While this is the end of an era for the Secretariat of GISP, I hope I'll be able to continue interacting with many of you as we continue our struggle to influence invasive species policy globally, and in the interim, I can be contacted on s.simons@cabi.org. So, all that remains is for me to express my sincere thanks to the donors, partners and/or individuals who have, in one way or another, contributed to enormous success of GISP during the past 14 years. I'd like to believe that somehow, the GISP Team made a difference to public perceptions of invasive species and catalysed a whole suite of international, regional and national policies and projects, which will go some way towards addressing this enormous (US$ 1.4 trillion) and ever-increasing, global challenge!

Kind regards

Sarah Simons
(email of 4/4/2011 from Sarah Simons)

Note: CABI is a not-for-profit international organization that improves lives by solving problems in agriculture and the environment.