Trees at the top of the world
19 March 2010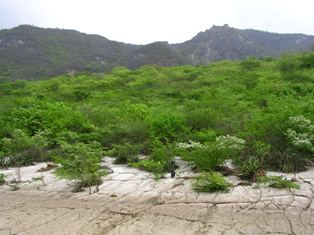 A new joint project undertaken by BGCI and the Centre for Conservation Ecology and Environmental Change at Bournemouth University (BU) is assessing the impact of climate change on the world's montane tree species. Cloud forests and other types of forests in upland areas are already threatened by habitat degradation and destruction caused by logging, fuelwood collection, farming and mining. Climate change is adding to these pressures. Trees in upland areas are particularly vulnerable to changes in temperature and rainfall. The consequences can be devastating. The loss of forest leads to loss in soil stability and changes in the supply of water to people in lowland areas. As the forests are threatened so are the species within them including the trees that define the forest structure and ecological functions. The new BGCI/BU project, assessing the extinction threat to montane tree species, will help in devising biodiversity management solutions for the world's upland areas.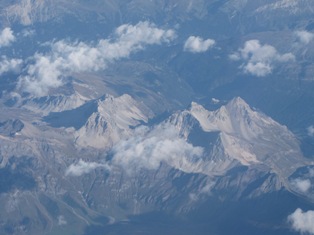 Assessing extinct risk
BGCI is leading global efforts to assess the conservation status of tree species. BGCI provides the Secretariat for the IUCN/SSC Global Tree Specialist Group with conservation assessments of the world's tree species using the IUCN Red List categories and criteria version 3.1. The methodology utilised, developed in collaboration with Professor Adrian Newton at BU, involves GIS mapping of forest cover and species distribution, estimating the rate of forest loss and incorporates the assessment by experts. The intention now is to assess the conservation status of trees of the montane forests of the Andes. This work is being undertaken as a PhD research by Natalia Tejedor. The species information developed will be added to the IUCN Red List. The species maps generated will also be used in predictive modelling of the impact of climate change on the range of upland tree species under different future climate scenarios.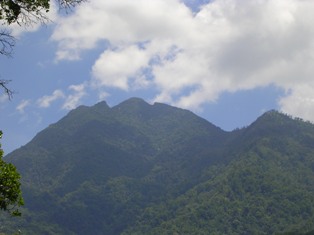 Assessing global risks to montane forests
An important part of the project will be to look at the risks to montane forests and their tree species worldwide. Initially a broad overview of the current and anticipated situation will be developed by analysis of the literature and consultation with experts worldwide. It is hoped that, based on Natalia Tejedor's work in the Andes, detailed regional red list assessments will be undertaken for montane tree species in other parts of the world where this information is not currently available.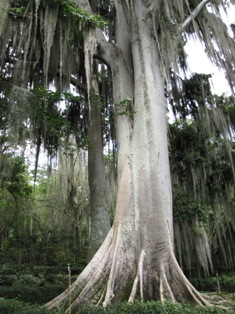 Using the data
The information on threatened trees of montane areas will be extremely valuable in planning conservation responses. BGCI will coordinate assessments of whether the species identified as threatened are in ex situ conservation collections as an insurance policy for the future and for reinforcing tree populations in the wild. BU will guide forest restoration efforts to address anticipated changes in climate. Emphasis in conservation planning will be given to the tree species that are important for the livelihoods of local people living "at the top of the world".