Plant extinctions in urban areas
8 October 2009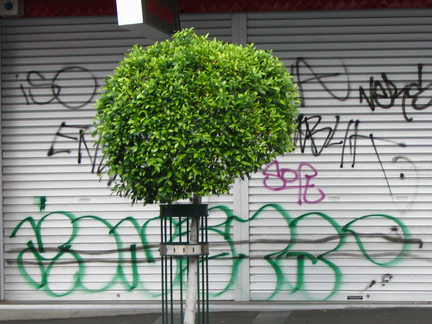 An international team of botanists has compared extinction rates of plants within 22 cities around the world.
Both Singapore and New York City now contain less than one-tenth of their original vegetation, reveals the analysis published in Ecology Letters.
However, San Diego, US and Durban, South Africa still retain over two-thirds of their original flora.
Both the pace of urban change and how many plants remain in a city are good predictors of whether plant species will survive there in the future, says the report.
"The rapid and ongoing growth of cities and towns significantly threatens global biodiversity," says Dr Amy Hahs, a scientist working at the Australian Research Centre for Urban Ecology at the Royal Botanic Gardens in Melbourne, Australia.
In general, cities with more than 30% vegetation cover had much lower extinction rates.

"Under current planning and design practices, it is very hard to maintain 30% native vegetation within an urban area, but finding ways around this problem either through innovative design or restoration will help preserve local biodiversity," says Dr Hahs.

"If we want to keep plant diversity in our cities, we need to protect and restore areas of native vegetation," says Dr Hahs.
"Plants and people can coexist in urban areas. We just need to consider vegetation as a long-term investment rather than as a disposable asset."