New Botanic Garden to Open in Botswana
17 October 2005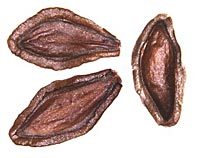 Botswana is to open its first botanic garden in November this year. The nine acre garden in Gaborone, Botwsana will feature collections of living plants for education and research in a beautiful natural setting with historic buildings. Established indigenous trees and shrubs at the site were incorporated into the garden design and other native plants were brought in from various areas around Botswana.
One of the main goals of the garden is to promote awareness of the biodiversity of the region and to conserve its rare indigenous plant species.
According to the National Museum and Art Gallery curator at the site, Nonofo Ramosesane, the contractor is doing the final touches on the nine-hectare garden whose cost is estimated at P8 million (US$1.5million). Phase one, which comprises external works such as fencing of the yard, construction of public ablution, cafeteria, car park and the renovation of the historic house is about to be completed. He said that phase two would include setting up a birdhouse and a crocodile farm. Initially the second phase was to start a year after the first one had been completed, but Ramosesane could not confirm whether or not that is the case.
The garden, located in the Village opposite the Gaborone Club, will feature collections of living plants for scientific research, conservation, display and education. The garden will include a herbarium where research on plants specimen would be carried out. The garden intends to provide plant identification services.
Visitors will also have an opportunity to see historic monuments including a house, which is more than 100 years old. The historic house will be used as a show room when the project takes off later this year.
The garden's beauty is enhanced by the outcrop of rocks, part of Notwane River to the east of the garden and indigenous plants and trees that were at the site before the project took off in 2003.
These include mmupudu (Mimusops zeyheri Sond.), mohatolalentswe (fig tree) and motlhakola (Euclea sp.). There are various plants, most of them transplanted from different parts of Botswana.
Apparently most of the transplanted plants are doing quite well in their new environment. Of the seven Hoodia plants whose seeds were planted in 2003, five are already a few centimetres long and are in good condition while two have perished. Ramosesane said they were still investigating why the two died. He said his office would continue to collect different species of plants and planting them at the garden.
Asked if dagga (Cannabis sp.) will also be kept at the first garden of its kind in Botswana, Ramosesane said they were actually in the process of sowing the medicinal plants seeds.
Botswana is a signatory to the Convention on Biological Diversity (http://www.biodiv.org) of 1992 under which member states are obliged to conserve the biological diversity in their territories.