Roger Birkel Hired to Lead Troubled Selby Gardens
FLORIDA, USA
1 March 2005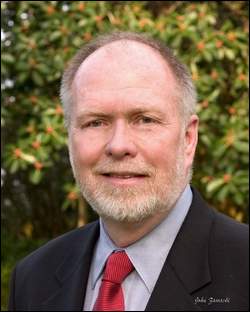 After an exhaustive search that lasted nearly two years, the Marie Selby Botanical Gardens has a new leader.
Roger Birkel, who spent more than 30 years in senior positions at the Baltimore Zoo and St. Louis Zoological Park, will start as CEO and president at Selby on March 7.
"He's committed to all the things that Selby is committed to," said Barbara Hansen, chairwoman of the garden's board of trustees. "We know we were under a critical eye, but we were not going to settle."
Those who love the gardens, and its volunteers and supporters number in the thousands, hope the hiring of Birkel will end a tumultuous time at the Sarasota landmark.
Since 2003, the gardens has been focusing not on plants and flowers but on a federal orchid smuggling case, mass resignations of senior staff, and the withholding of major donations by its biggest benefactors.
Discord between the board and senior management has been to blame, but Hansen said that's all going to change with Birkel on board.
"He's extremely personable," Hansen said. "He fits in 100 percent."
From TOM BAYLES at the Herald Tribune