Apothecaries' Artists Anniversary Show
LONDON
3 August 2005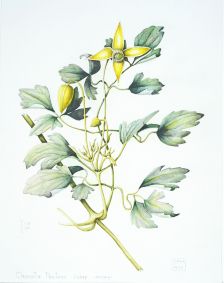 Chelsea Physic Garden Florilegium Society is a group of artists who are recording the plants grown at Chelsea Physic Garden in watercolour paintings. The Society was founded in ten years ago, in July 1995. About two hundred watercolour paintings have been transferred by the Society to the Garden's archives.
As part of the celebrations to mark its tenth anniversary, the Society is mounting an exhibition of about fifty paintings.
The exhibition will be in the main building of Chelsea Physic Garden and can be viewed when the Garden is open to the general public (Wednesdays 12 noon to 5 p.m. and Sundays 2 to 5 p.m.) The exhibition will run from Wednesday July 13 to Wednesday September 7 inclusive.
The exhibition title Apothecaries' Artists is a reminder that the Society of Apothecaries founded Chelsea Physic Garden for the training of apothecaries in the recognition of plants as sources of drugs and as other treatments for disease. Founded in 1673, Chelsea Physic Garden is the second oldest botanic garden in Britain. Many of the plants depicted in the paintings have pharmaceutical interest, but by no means all, since the Garden has always been a botanic garden as well as a pharmaceutical ("physicke") garden.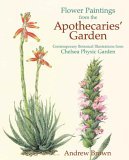 Linked with the exhibition will be the launch of a book, "Flower Paintings from the Apothecaries' Garden", (published by Antique Collectors Club) containing 56 colour plates representing the work of the each artists whose paintings are held in the Garden archive. Each plate will be accompanied by a text detailing the uses of the plant and any anecdotal information about its cultivation at Chelsea, together with biographical details of the artist.