The Sylvia Scholarship Fund
I am pleased to bring to your attention the Sylvia Scholarship Fund.
The Fund is dedicated to the memory of Sylvia Oates who taught and inspired for over 40 years and loved the natural world.
I would greatly appreciate your help to develop this legacy. Already the Fund has enabled 14 people to attend the Global Education in Botanic Gardens Congresses held in Mexico in November 2012 and in St Louis in April 2015. Future grants will provide bursaries to botanic garden staff from developing countries, enabling them to participate in training courses and exchange visits.
This is a fantastic legacy in memory of an inspirational individual. Please help us continue her work.
To donate click here.
With sincere thanks
Paul Smith, BGCI Secretary General

Providing training to conserve and restore plant diversity
Wild plants which are of vital importance for the health and welfare of millions of people face extinction as a result of habitat destruction, over-exploitation and climate change. Botanic gardens offer hope for the Earth's future, maintaining collections of around 30 percent of the world's imperilled flora and providing options for restoration of degraded habitats. Increasingly botanic gardens are working with local communities to improve lives and livelihoods. Training is urgently needed to ensure that botanic gardens can meet critical plant conservation and restoration challenges and play a vital role in education. BGCI provides this dedicated fund to support the plant conservation initiatives of botanic gardens in developing countries where the needs are most urgent.
Who can apply
When enough funds are available, BGCI will anounce that applications are open. Keep an eye on our homepage!
Meet the people who have already benefited from the Sylvia Scholarship Fund
Read the stories from the people who attended the Global Education in Botanic Gardens Congress in Mexico City 2012.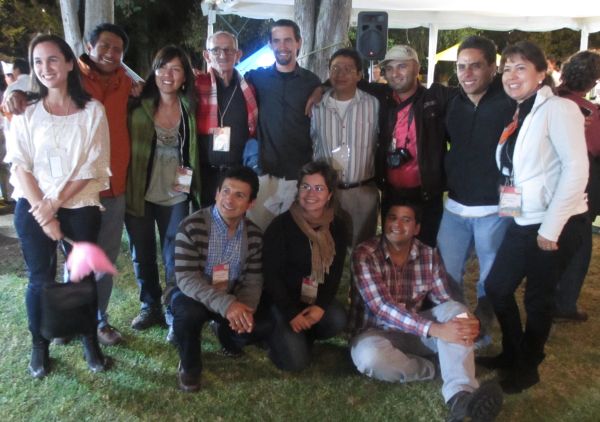 Make a donation
You can donate online.

Alternatively you can send a cheque made payable to BCGI, Descanso House, 199 Kew Road, Richmond, Surrey TW9 3BW, UK and mark your donation for the Sylvia Scholarship Fund.