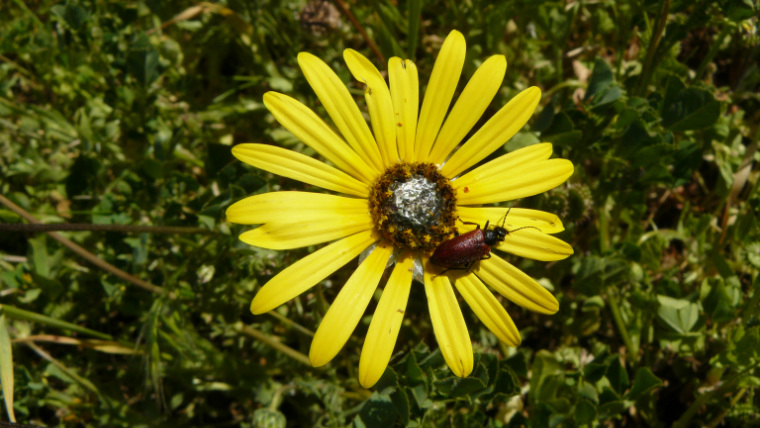 BGCI' s achievements
BGCI was established in 1987 as a small secretariat under the auspices of the International Union for the Conservation of Nature (IUCN).
BGCI's membership and larger network has grown consistently over the years, and now includes more than 500 botanic gardens in 96 countries, on every continent. Our aim is to unite botanic gardens and other organisations committed to saving the world's threatened plants.
In 2007, BGCI established an office at the South China Botanical Garden, Guangzhou and appointed a China Programme Coordinator. In the same year, BGCI moved its US office from the Brooklyn Botanic Garden, New York to Chicago Botanic Garden and appointed a US Executive Director.
Find out more about our China programme here and our US programme here.
BGCI is now the leading international organisation working to save the world's imperilled flora. Our work helps gardens connect with each other and these links can generate huge, positive change for individuals, gardens and local communities.
Highlights from 2015
BGCI's Member's Review for 2015 sets out the highlights of last year. It can be downloaded as a pdf here.
BGCI continues to lead efforts to achieve the targets of the Global Strategy for Plant Conservation (GSPC), and to mainstream the GSPC into National Biodiversity Strategies and Action Plans and those of botanic gardens. Our efforts in 2015 included meetings and discussions with the CBD Secretariat and Executive Secretary, and working regionally to incorporate the GSPC into work plans and approaches.
2015 was also a busy year for conferences and congresses in the botanic garden community. BGCI either led or significantly contributed to major meetings in Europe, Asia and America in the past year. During 2015, BGCI trained 355 people from 142 institutions and 32 countries around the world. BGCI-led training covered plant conservation policy, practice and education.

BGCI's regular publications range from our professional journals, BGJournal and Roots, to our regular newsletter, Cultivate, and tweets from our @BGCI Twitter account. We also produce regular red list assessment outputs to help botanic gardens to better prioritize their conservation activities, and ex situ surveys to identify gaps in collections. Finally, this year has seen two important BGCI publications on the social role of botanic gardens.
BGCI continued to co-ordinate a series of botanic garden-centred technical networks carrying out direct plant conservation action, including seed conservation, tree conservation, ecological restoration and plant health. In 2015, BGCI disbursed a total of US$920,000 to support these projects, training and other activities in botanic gardens. A total number of 155 institutions benefited directly from BGCI support.