New Botanic Garden For Sri Lanka
SRI LANKA
11 April 2006
From ColomboPage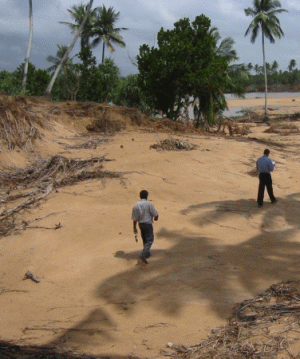 Hambantota is still affected by the 2003 tsunami


A new 300-acre botanical garden is to be built in Mirijjawila in the Hambantota district of Sri Lanka.

Minister of Promotion of Botanical and Zoological Gardens Bandula Basnayake has announced that land surveying to establish the dry zone garden has begun.

The Survey Department is conducting the surveys of the 300-acre site.

This is the first National Botanical Garden to be built after the Senarathgoda Garden in Gampaha in 1876. It is also significant as the first ever dry zone botanical garden in Sri Lanka.

The aim of establishing this dry zone botanical garden is to protect the plants endemic to the dry zone and to facilitate research on them.

The Hambantota region was severely affected by the tsunami in December 2003.