Henry Kock, 1952-2005
CANADA
13 January 2006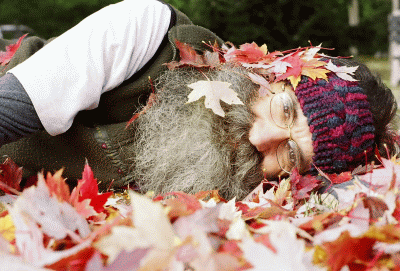 Henry Kock, Interpretive Horticulturist at The Arboretum, University of Guelph, died on 25 December 2005 at age 53.
Henry graduated from Guelph in 1977 and was hired in 1982 as Plant Propagator at The Arboretum. Later he was Plant Collections Technician and then Interpretive Horticulturist.
Henry was a devoted environmentalist and educator, bringing a unique character, sense of humour and integrity to everything he did. He worked to reform urban design and transport, to spread organic gardening practices and to save the germplasm of rare trees. He lived as he taught, in contact and in love with nature.
Henry guest-lectured in several university departments, co-authored a manual on school-yard naturalization and gave courses through the Arboretum on topics like growing native plants from seed, organic gardening, pruning, and tree identification.
Canadian Gardening magazine recently named Henry one of Canada's top 50 gardeners. He helped to found the Ontario Forest Gene Conservation Committee and for many years led the Elm Recovery Program, a component of the Arboretum's Gene Bank for rare and endangered trees.
The public gardens community in Canada extends its condolences to Henry's partner Anne Hansen and to his family, many friends, colleagues and students.
By David Galbraith, with thanks to Ric Jordan
Links:
http://www.caringbridge.org(enter site name: henrykock)