First National Botanic Garden Founded in Jordan
24 March 2005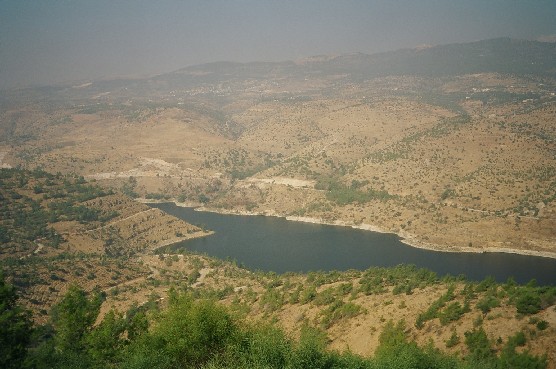 On Monday 21 March 2005, HRH Prince Faisal, the Regent, of Jordan inaugurated the first national botanic garden in the Hashemite Kingdom of Jordan. This pioneering community project is being championed by HRH Princess Basma bint Ali, and at her request, BGCI is working in collaboration with a team of local experts to develop plans for the Royal Botanic Garden.
The Ministry of Agriculture has donated the site for the new botanic gardens, over a square kilometre of land in a country park at Tel el Ruman, 25km from the capital Amman.
Mark Richardson, Programme Director, Asia & Middle East, BGCI, said: "This is a positive story to come out of the Middle East. The Royal Botanic Garden will be the first botanical collection of living plants that is open to the public in Jordan. It will be a regional centre for native plant conservation, public education, and scientific research and will have links with other gardens, both in the region and worldwide."
Rich Heritage of Biodiversity

Jordan is a country particularly rich in wild plants. Despite its small size, it is the home of diverse geographic areas with over 2,000 different species of plants, many of them unique to Jordan. However this rich heritage of biodiversity is, in most cases, endangered by urbanisation, poor land use and population expansion. Only limited scientific research has been done on this flora, and there are undoubtedly plants in the country still unknown to science.
A New Visitor Attraction
The Botanic Garden will also be an attractive park where visitors can learn about Jordan's heritage in a beautiful setting, as well as a place where these plants will be preserved and displayed to the public. It will be a regional as well as a national public attraction, in a country where there are currently few such amenities. The Botanic Garden will also have a positive impact on a beautiful area of Jordan that is suitable for tourism development.
Garden Design and Construction
The Royal Botanic Garden is envisaged as one main site, and in the future will include a number of satellite gardens in different parts of the country. The main site will be set in a country park at Tel el Ruman, an attractive half hour's drive north of Amman. The area is one of outstanding natural beauty, already rich in wild flowers, and overlooks the King Talal Dam. Plans are also underway for a smaller garden of about two hectares in Aqaba, which will specialise in tropical plants.

The Royal Botanic Garden will feature, showcase and conserve some of the habitats and indigenous plants typical of the different bio-geographical regions of Jordan. Eventually the Garden will also include collections of foreign plants from related areas such as the Mediterranean region and the tropical zones, as well as themed collections, for example a display of medicinal herbs and orchids.

The first phase of the garden development is being funded by BGCI as a part of the HSBC supported programme, "Investing in Nature". It is planned to be completed by the end of 2006.

To coincide with the inauguration, BGCI in collaboration with the Royal Botanic Garden, Jordan, held a Middle Eastern/ Northern Africa meeting at the Dead Sea, to discuss the future for botanic gardens in the region.