BGCI Institution Members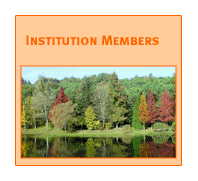 Join BGCI today and become part of the world's largest network for plant conservation.
BGCI members come in all shapes and sizes, and are united by their work to conserve plants for people and the planet. If your institution is engaged in programs to study plants, propagate plants, conserve plants in collections or the wild, or educate visitors about plants and their value, then we invite you to join BGCI.
Members receive a range of benefits including:
Publications containing articles written by BGCI members and specialists in their field, addressing relevant conservation, sustainability, education and outreach topics and sharing best practices
Invitations to BGCI congresses and discounts on registration fees
Discounts on books, publications and CDs
BGCI's technical support and advisory services
Join / Renew membership now
All BGCI membership packages offer the same range of benefits. Annual membership fees are based on your institution's budget:
| | | |
| --- | --- | --- |
| Budget size | Annual membership fee | Join here |
| More than US$2.25million | £1,000 | |
| US$1.5 to $2.25 million | £550 | |
| US$750,000 to $1.5 million | £400 | |
| US$100,000 to $750,000 | £220 | |
| Below US$ 100,000* | £100 | |
*Please note that this level of membership is normally reserved for institutions in developing regions of the world.
For gardens able to provide additional support for global plant conservation, BGCI gratefully acknowledges gardens that join as a Patron Institution.
If you would like further information on institution membership , including a formal fee invoice in £'s sterling, US Dollars or Euros, please contact us at membership@bgci.org or call Liz Smith on +44 (0)20 8332 5940.
If you are looking for individual membership, please go here.

Our Members
BGCI is a membership organisation. At present we have over 700 members in 118 countries. You can join us in our global efforts to ensure plants are protected from the many threats facing them today, by joining BGCI.