Technology is blooming at Denver Botanic Gardens!
16 December 2008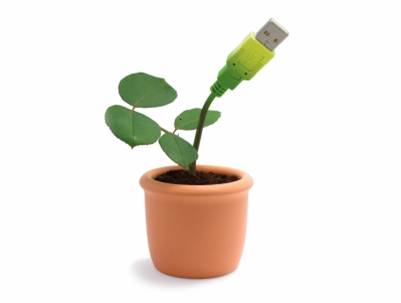 Could your facility be next?
For the past 18 months, the Technology Task Force at Denver Botanic Gardens (DBG), a results-driven team of 32 volunteers from various tech-centric companies, has been working towards developing a broader overall demographic at DBG.



Investigating and investing in better internal communication and community outreach has been an integral focus of the group, with generous support from Sun Microsystems, Bridgeline Software, NEC, RJ Macklin Associates, Cisco Systems, TEKsystems, XO Communications, and others. Some accomplishments to-date include: free public WiFi covering the 23 acre DBG campus, a powerful new web site, HD Video Conferencing, streaming video & IP security surveillance systems, a virtual herbarium, internal software upgrade, and many works in progress!

One example of the benefit of this new technology is the use of interactive video conferencing. This past summer, during Technology Day at DBG, young day-campers at Royal Botanical Gardens (Hamilton, Ontario, Canada) and Jardín Botánico Francisco Javier Clavijero, in Xalapa, Mexico joined the kids in Denver for a "virtual field trip" made possible through the use of HD Videoconferencing equipment, connecting via the public internet!

So, what's next? This "first of its kind" Technology Task Force would appreciate your assistance! They're collecting survey responses (until January 20th, 2009) from fellow botanic gardens to identify and define issues and solutions common to us all. The team at DBG looks forward to working with the greater botanic garden community, sharing what's been learned and learning more about what's needed.

Is your technology today flourishing, evolving, dormant, or wilting? Please fill out this quick survey to let us know how your organization is doing and we will share the results in the next (February '09) issue of Cultivate! It will only take 5 minutes…. Take the Technology Survey by CLICKING HERE.

For additional information: read more about the successful work of this Team here.