Care for the Rare App
An innovative new mobile app has been created by BGCI as part of the Care for the Rare interpretation resources for botanic gardens. The Care for the Rare app allows garden visitors to view meaningful stories of plants through various media and provides links and suggestions for ways they can further understand and help save plant diversity.
The app is being piloted in 10 U.S. gardens in 2018. Its multi-site functionality means that any number of gardens can be added so following the pilot phase, we hope to launch this globally for any garden to participate. Gardens are sorted based on a user's location, and a variety of themed tours can be offered by each garden. This allows users to choose how they want to explore a garden and what information they would like to find out.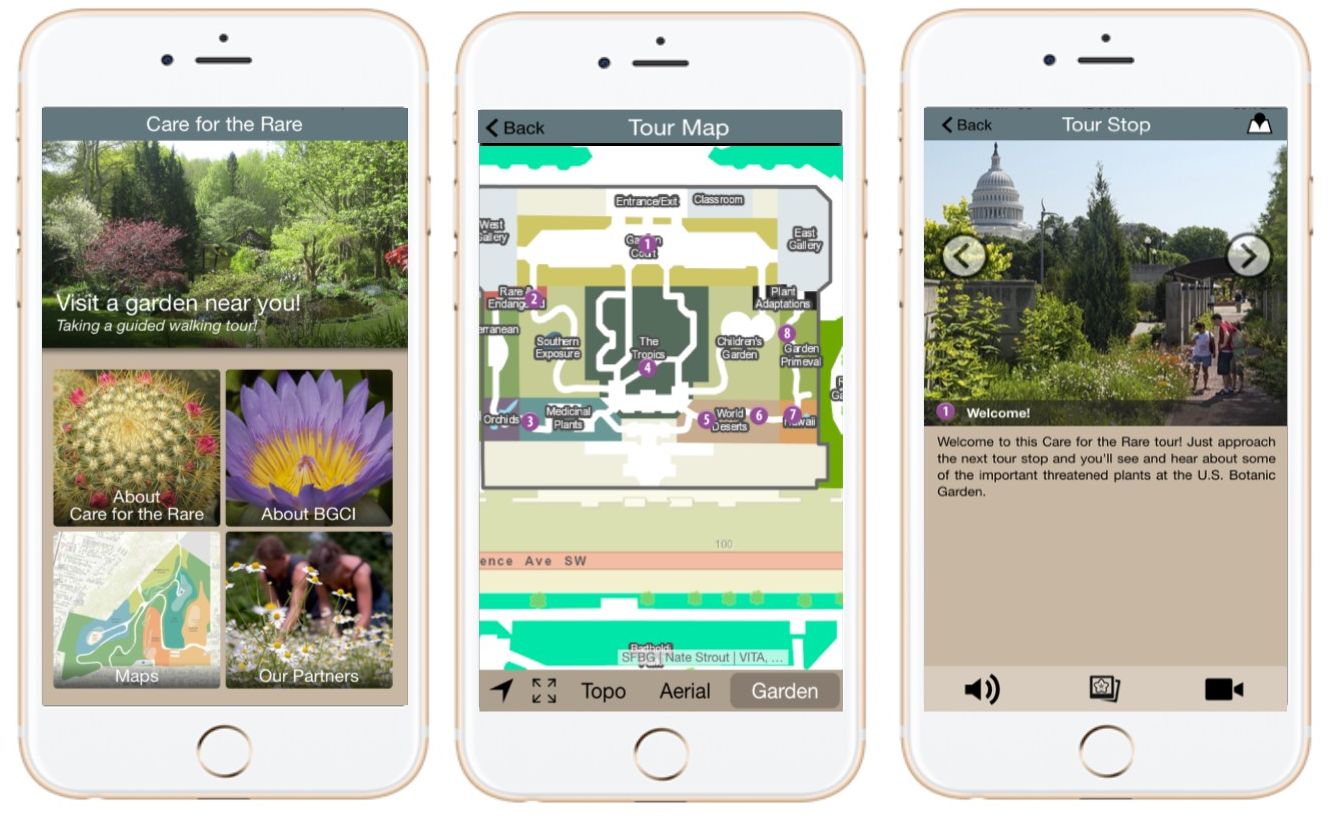 At each stop along the tours, users can find out more about highlighted plants, with beautiful images of the plant throughout the year. Gardens can also use informative text, video, audio, and links to add fascinating facts and stories about the plants on the tour.
Not only will this app allow visitors to enjoy their visits to botanic gardens in new ways, it will help to engage visitors with plant conservation efforts, highlight the value of plants in botanic garden collections, and inspire conservation action in visitors' daily lives. Through the use of an app, these gardens can reach broad and diverse audiences in communicating the vital work they do.
To try it out, just download the "Care for the Rare Tours" app from the Google Play or App Stores.