Plants for Life Discovery Cart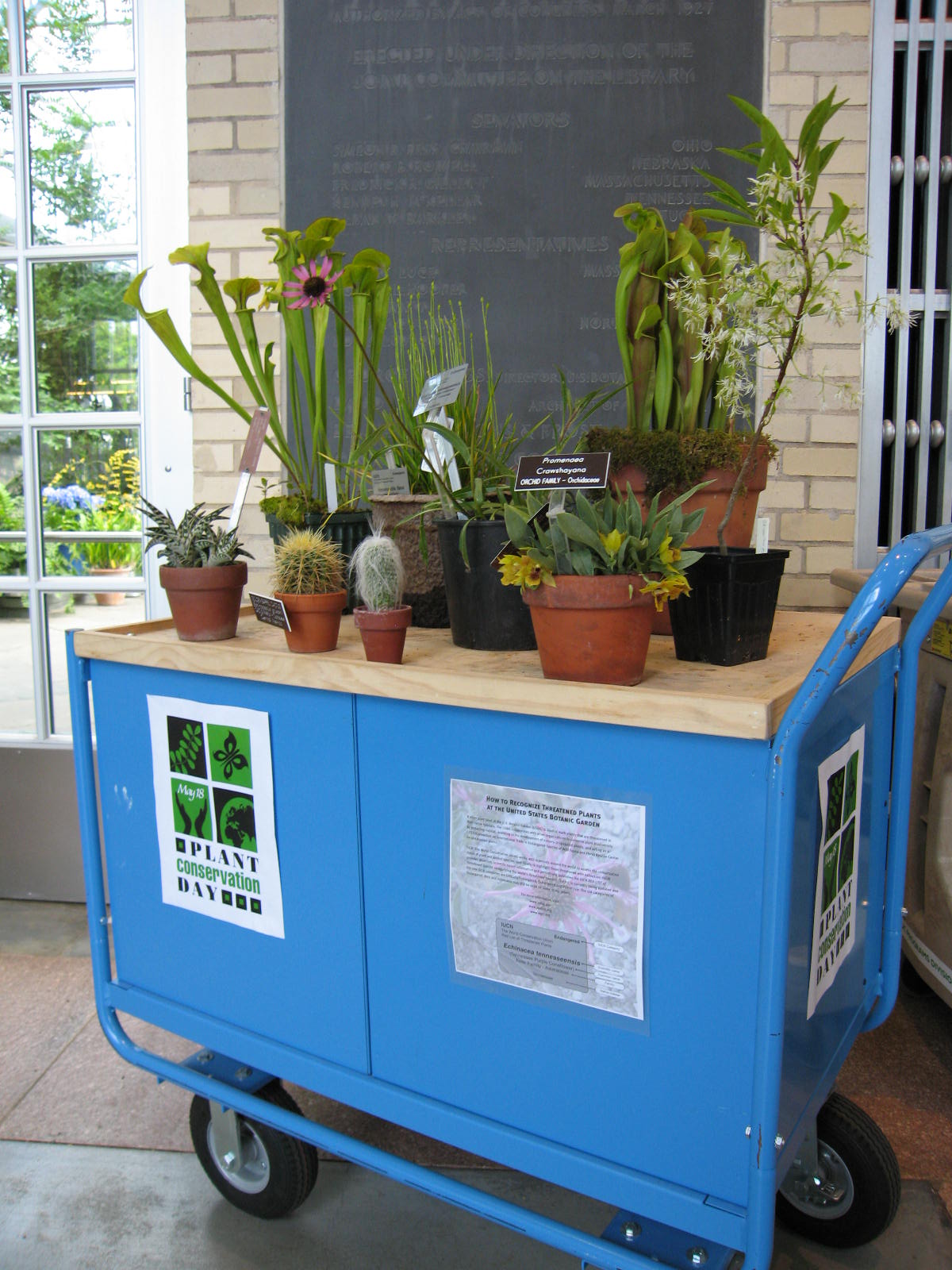 Discovery carts are a common education vehicle at botanic gardens and other environmental education sites. A standard cart can be moved throughout a garden, and different supplies are used with the cart depending on the lesson being taught. BGCI has developed a plant conservation discovery cart module for distribution to botanic gardens, arboreta and other sites.
The discovery cart includes a series of activities that communicate the importance of plants and showcase endangered plant species. The activities also convey the important message of how individuals can help save threatened plants.
The discovery cart activities are guided by the theme, "Plants for Life," with the following subthemes:
Plants are important to all life.
Plants are endangered both locally and globally.
What you can do to help save plants.
Special thanks to the United States Botanic Garden, The Holden Arboretum, Fairchild Tropical Botanic Garden, Brooklyn Botanic Garden, and the University of Michigan Matthaei Botanical Gardens & Nichols Arboretum for their assistance in creating and piloting the discovery cart activities.
How do I get started?

The PDF files below contain the full lesson plan and printed materials. The lesson plan also details additional materials necessary to implement the lessons. You can also download and print copies of BGCI's A Plant Conservation Checklist for Gardeners to distribute as part of the discovery cart activities.
Plants for Life Discovery Cart materials for download
Discovery Cart lesson plan (PDF file, 102kb)
Discovery Cart cards (PDF file, 192kb)
BGCI's A Plant Conservation Checklist for Gardeners (PDF file, 338kb)
Photo courtesy United States Botanic Garden