Wuhan: Congress Proceedings Online
The 3rd Global Botanic Gardens Congress has drawn to a successful conclusion. Attracting nearly 1,000 participants from 67 countries, the congress included 4 plenary sessions, 42 symposia, 7 workshops, and 6 network meetings. A total 202 oral and 145 poster presentations were given during the week. You can most of these archived online here.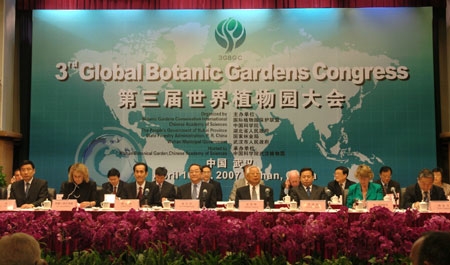 The Proceedings on this website consist of Papers and Posters. All the documents are in PDF format.
Proceedings
BGCI Congresses
BGCI organises congresses to enable botanic gardens to share experiences and information in plant conservation. The Proceedings of past congresses are made available to the public on our website.
3GBGC - Reports From Wuhan
BGCI's roving reporter for the Congress, Sarah Kneebone, kept a diary of the event as it unfolded. Read her daily reports of the news from the 3rd Global Botanic Garden Congress in Wuhan, below.

Latest News
10th May 2013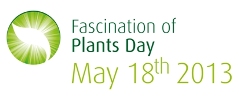 Botanic gardens, museums, science centres, universities, schools, and many others worldwide will all be celebrating the wonders and importance of plants on Saturday 18th May 2013 for the second ever international "Fascination of Plants Day" (FoPD), whihc coincides with Plant Conservation Day
1st May 2013
Botanic gardens are involved in a wide range of activities that have relevance to the growing food security crisis. Complete our survey to tell us what you are doing
26th April 2013

Arbor Day is an opportunity to highlight and celebrate the importance of trees to our lives and promote tree planting and care. Read more about Arbor Day and planned activities in arboreta across the USA.