Plenary Addresses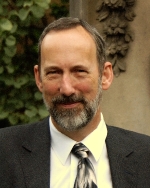 Stephen Blackmore has been the Regius Keeper at the Royal Botanic Garden Edinburgh since October 1999. Prior to that he worked at the Natural History Museum in London for 19 years, first as a researcher specialising in electron microscopy of pollen grains and spores and latterly as the Keeper of Botany. He had previously worked at the Royal Society's Aldabra Research Station in the Indian Ocean and at the University of Malawi. Following his school education in Hong Kong and the UK he studied for his BSc and PhD at the University of Reading. His personal interest in plant conservation and biodiversity stems from his time spent overseas and from his work in central America while based at the Natural History Museum. He is now actively involved in conservation projects in Scotland, the Seychelles and China. He believes passionately in the importance of botanic gardens as centres for research, conservation and communication. He is a Fellow of the Royal Society of Edinburgh and Fellow of the Institute of Biology.
He is a Fellow of the Royal Society of Edinburgh, Fellow of the Institute of Biology, Honorary Fellow of the 48 Group Club "The Icebreakers" and a Visiting Professor at the Chinese Academy of Sciences Kunming Institute of Botany.
David Bramwell has been Director of the 'Viera y Clavijo' Botanic Garden in Las Palmas for over 30 years. David has written and co-authored 10 books and more than 100 papers on plant taxonomy, biogeography, conservation and the role of botanical gardens. He is an authority on the plants of the Canary Islands and island plant in general and is one of the founders of the Gran Canria group, which carried forward the initiative to prepare the Global Strategy for Plant Conservation (GSPC) on behalf of the CBD. He is member of the World Conservation Union's Plant Conservation Committee and is on the International Advisory Committee of Botanic Gardens Conservation International.
Vernon Heywood is Emeritus Professor in The University of Reading, UK, President of the International Council for Medicinal and Aromatic Plants and consultant to the Inspection Panel of the World Bank, FAO, UNEP, GEF, and DFID. He was formerly Chief Scientist, Plant Conservation, of IUCN-The World Conservation Union, Director of Botanic Gardens Conservation International and Dean of the Faculty of Science, The University of Reading. He also holds several honorary positions such as an Honorary Professorship at the Institute of Botany, Chinese Academy of Sciences, Nanjing, China.
Professor Heywood is an authority on biodiversity, systematics and conservation with extensive experience of conservation problems in many parts of the world. He is especially concerned with developing strategies for the conservation of germplasm of wild species, including wild relatives of crop plants. He co-ordinated and edited the UNEP Global Biodiversity Assessment, and had advised governments, ministries and universities and NGOs in many part so the world. His publications include 60 books and over 500 papers.
Professor Huang Hongwen has been the director of the Wuhan Botanical Garden, Chinese Academy of Sciences (CAS) since 1997. In November, 2006, he became the director of South China Botanical Garden, CAS. He is chairman of the CAS botanical gardens steering committee and a member of the International Advisory Committee, the Botanic Gardens Conservation International (BGCI).
Professor Huang started his research career as a plant germplasm collector and fruit tree breeder of chestnut (Castanea) and kiwifruit (Actinidia). He took his Ph.D. in plant population genetics and breeding at Horticultural Department, Auburn University, USA. and worked as a co-investigator in the USDA pawpaw fruit repository (Asimina triloba) in 1996. He is best known for kiwifruit germplasm research and breeding and responsible for founding the Actinidia section of the Chinese Horticultural Society. He developed and released new yellow-fleshed kiwifruit cultivars (Actinidia chinensis) which are commercially grown worldwidely. His more recent research has focused on the conservation genetics of threatened plants and he has contributed an understanding of conservation principles and applied practices for Chinese native plants to Chinese botanical garden community. Apart from his research, he has actively advocated and passionately spoken for the conservation of Chinese native plants, which has raised enthusiastic attention among the botanical community. For his work, Professor Huang received many prestigious awards and honorable recognitions, including one national and three provincial Science & Technology Advancement Prizes, the National Service Model Recognition and Honorary Fellow in HortResearch New Zealand.
During his 10 year tenure as director of Wuhan Botanical Garden, Professor Huang has devoted his effort in the renovation of the garden' s infrastructure and the improvement of conservation, research and public education programs to the world class standards for scientific botanical gardens.
Professor Huang is author of more than 100 publications and holder of 5 registered varieties. As a teacher, he has supervised 10 Ph.D and 19 MSc graduates.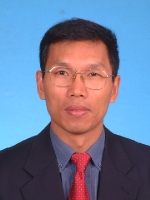 Jia Jiansheng, one of the GSPC Focal Points for China, is now working as the Vice-Director of the Department of Wildlife Conservation, State Forestry Administration, P.R. China. Graduated from Beijing Forestry University and trained in Sweden Agriculture University and Royal Botanic Garden, Kew, UK, he worked in the CITES Management Authority of China for 7 years, and is still working in the Department of Wildlife Conservation, so he has a good education background and rich experiences in the field of plant conservation.
He is a member of the Plant Society of China, the Forestry Society of China, the Member of the Standing Committee of the Chinese Orchids Society and a Member of the Standing Committee of the China Wildplant Conservation Association.
He has traveled widely and attended many different kinds of meeting and workshops both in China and many other countries in the course of plant conservation.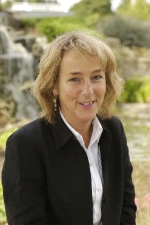 Sara Oldfield is Secretary General of Botanic Gardens Conservation International, a post she has held since May 2005.
Sara Oldfield's career spans over 20 years in the plant conservation arena, with experience in a number of leading international non-government organisations. She is internationally respected for her work on wildlife trade particularly through the Convention on the International Trade in Endangered Species (CITES).
Prior to joining BGCI, Sara was the Global Programmes Director at Fauna & Flora International (FFI), responsible for the management and development of global programmes including FFI's Global Trees Campaign. This programme aims to save globally threatened tree species and their habitats worldwide, through influencing policy and the management of over 20 projects.
Prior to that, between 1995 and 1998 Sara was a Senior Projects Officer, for the World Conservation Monitoring Centre [WCMC], overseeing six projects including the Conservation and Sustainable Management of Trees project. She has been a freelance consultant for over ten years, working as a researcher and policy advisor for international biodiversity conservation. Her career started at the Nature Conservancy Council in 1977 assessing peatland sites and then at the Royal Botanic Gardens, Kew in the newly formed Conservation Unit until 1984.
Sara is Chair of the IUCN/SSC Global Tree Specialist Group, responsible for promoting and implementing projects to identify and protect global Red Listed tree species. She has published a number of books and research papers.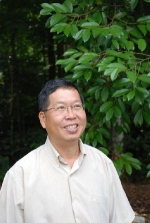 Dr Saw Leng Guan has been Director of the Tropical Forest Biodiversity Centre of the Forest Research Institute Malaysia in Kepong, Selangor since 2004. Dr Saw is also Curator of the Herbarium and is responsible for the Arboretum and the development of the Kepong Botanic Gardens.
Dr Saw's main research interests are palm taxonomy and ecology, the taxonomic revision of Malaysian plants and the conservation of Malaysian flora and ecosystems. He studied for his Ph D. at Reading University, UK. He is a member of many national and international scientific committees (e.g. CITES, Flora Malesiana, Brahms) and has been part of the Malaysian delegation to the Sixth and Seventh Conference of Parties, Convention for Biological Diversity, 2002 and 2004. He is well-known as a lecturer on taxonomy and forest management and acts as a consultant on environmental impact assessments, plant and vegetation surveys and the development of new botanic gardens.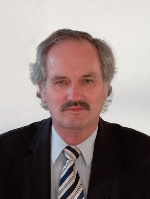 Willem Wijnstekers has been Secretary-General of the Convention on International Trade in Endangered Species of Wild Fauna and Flora (CITES) based in Geneva, Switzerland since 1999. Earlier, in the 80s and 90s, Mr Wijnstekers was responsible for European Community CITES legislation, implementation and enforcement in the Commission of the European Community, chairman of the EU CITES Committee and Scientific Committee from 1993-1999 and drafted and negotiated in Council and European Parliament currently applicable EU legislation on wildlife trade.

Willem Wijnstekers is from The Netherlands and is author of The Evolution of CITES 1985-2002, a reference to CITES (6th edition).