Print this Page
Boost for Botanic Garden
AUSTRALIA
8 December 2006
From ABC Illawarra NSW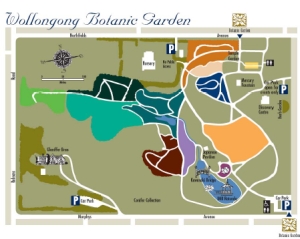 Wollongong City Council has signed a plan of management for the future of Wollongong's botanic garden.
Councillors have endorsed a plan to provide new meeting and storage space for the friends of the garden and up to two cafes or restaurants to boost the profile of the tourist attraction.
Wollongong Lord Mayor Alex Darling says the gardens are an icon of the city and should be used to their full potential.
"The gardens are absolutely beautiful and we've just opened the rose garden and that's increased ... wedding functions by 75 per cent since it's been open," he said.
"It's a very, very lovely area and I'd recommend people go and have a look at our gardens, I think the gardens are the crown jewels of Wollongong and probably Wollongong's best kept secret."
The Draft Plan is still available to view (PDF) on the the Wollongong City Council's website here
 
Find Out More
Australian Network for Plant Conservation
Are you interested in Australia's native plants? Join the Australian Network for Plant Conservation to keep in touch with essential plant conservation activities, information, news, and contacts in Australia and internationally.
Australian Botanical Databases
The Australian National Botanical Gardens and the Centre for Plant Biodiversity Research have compiled lists of databases relating to Australasian flora. The site is also rich with information about plants of Australia, including photographs and horticulture, and about botanic gardens in the area.