Botanic garden information
Use the links below to find out all you need to know about botanic gardens. If there's anything missing, just contact us!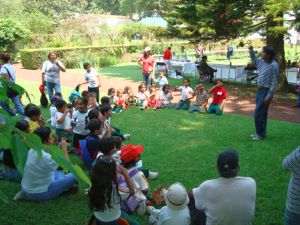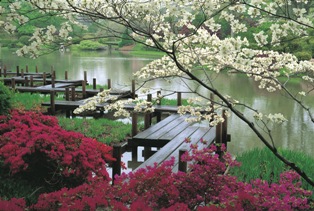 The history of botanic gardens
Botanic gardens and conservation
Information Management Systems


Publications
One of BGCI's major roles is as a publisher of guidance and policy information for and about plant conservation. Some of our publications are only available to members; others can be ordered or downloaded free from our website.

A CBD manual for botanic gardens
This manual is the second in a series of botanic garden guides produced by BGCI (see also CITES manuals). Many aspects of the Convention on Biological Diversity are relevant to the work of botanic gardens and this aims to 'de-mystify' and explain the framework.
  
Find Out More
The World Botanic Garden Exhibition (WBGE)
The World Botanic Garden Exhibition's (WBGE) was completed on 9th June, 2008. The exhibition contains 70 individual exhibition panels with 70 stories highlighting world botanic gardens, institutions, and inviduals involved in plant conservation and research.
The Fairchild Challenge
The Fairchild Challenge allows botanic gardens and other like-minded organisations to engage schools and communities in meaningful environmental education.