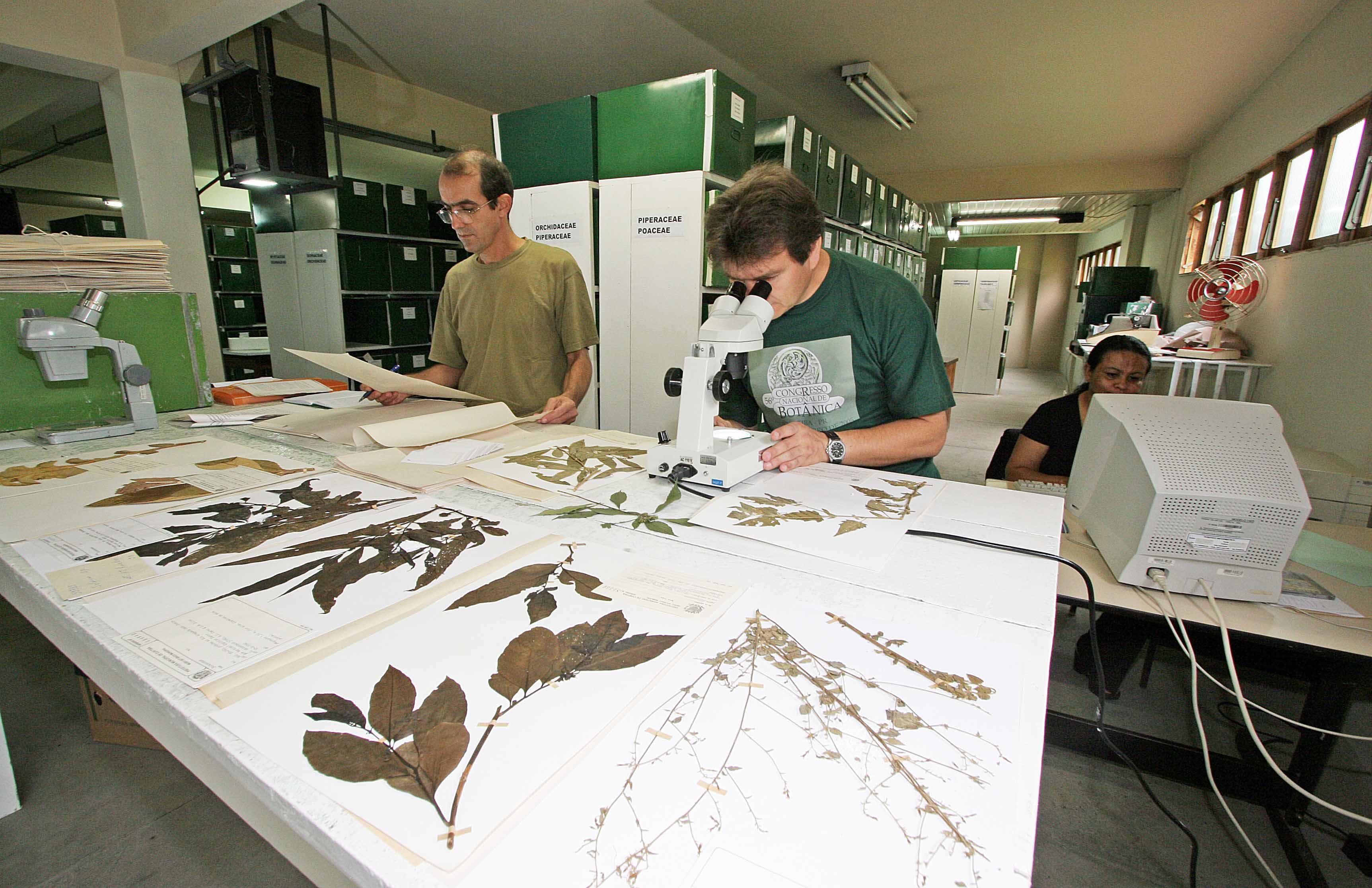 Herbaria
The following is taken from the pages on Wikipedia:

In botany, a herbarium is a collection of preserved plant specimens. These specimens may be whole plants or plant parts: these will usually be in a dried form, mounted on a sheet, but depending upon the material may also be kept in alcohol or other preservative. The same term is often used in mycology to describe an equivalent collection of preserved fungi.

The term can also refer to the building where the specimens are stored, or the scientific institute that not only stores but researches these specimens. The specimens in a herbarium are often used as reference material in describing plant taxa; some specimens may be types.