Mosses, Ferns and Lichens in Gardens
This posting is no longer current. Please check out our Events & Meetings for the latest postings.
18 - 20 September 2007
Benmore Botanic Garden, Argyll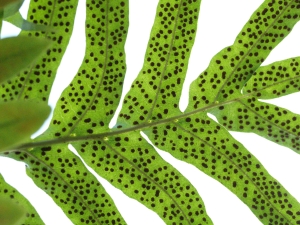 Moss, liverworts and lichens are often viewed as a problem in gardens, rather than an asset. This conference will look at these plants, as well as ferns, for the horticultural, aesthetic and conservation potential they offer.
The conference will include topics from the specialisation of moss gardens, historical aspects of ferneries and styles of display, to the management of botanic and historic gardens and parkland to improve cryptogamic diversity. Conservation and identification present opportunities to engage public interest.
Benmore boasts a world-famous collection of magnificent conifers, flowering trees and shrubs. Its 150 acres feature some of the tallest trees in Britain. Close by are remnants of Atlantic oakwoods that once followed the Atlantic coastline as far south as Spain and Portugal. These temperate rain forests are especially rich in lower plants.
With more than 60% of the total European bryophyte flora occurring in Britain and Ireland, we have an international responsibility to look after it.
Booking
Judy Cheney, PlantNetwork Administrator
Tel 01223 763901, jc151@cam.ac.uk

Download full details and booking form

Accommodation has been arranged at special rates at hotels in Dunoon
Supported by the Garfield Weston Foundation

For bursaries towards travel and attendance, see www.hbgbs.org.uk (tel Fiona Dennis: 01737 244 664)