EuroGard IV Proceedings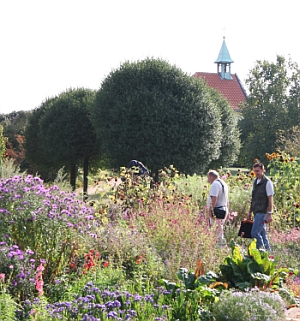 The Fourth European Botanic Gardens Congress EuroGard IV was held near Prague, in the Czech Republic, in September 2006.

Please select from the proceedings you wish to download:
Abstracts (Word doc, 417kb)

Papers
Invasive species in Ajuda Botanical Garden, Portugal (PDF 727kB)

Presentations
Posters
Assessment of Capacity Building Needs in the Czech Republic for the UNEP-GEF Biodiversity Enabling Activities (PDF 3.2MB)
******************************************************
Send us your presentation to include on this page


Resolutions from EuroGard IV Congress
Over 100 delegates at Eurogard IV, the 4th European Botanic Gardens Congress, issued a series of resolutions to meet conservation committments. Emphasis was on the need for communication and networking, access and benefit sharing and the role of botanic gardens in combating invasive species.