Botanical Illustration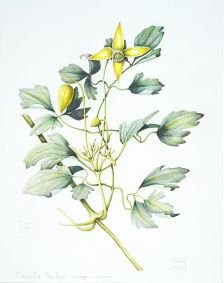 The main goal of botanical illustration is not art, but scientific accuracy. It must portray a plant with the precision and level of detail for it to be recognized and distinguished from another species.

The need for exactness differentiates botanical illustration from more general flower painting. Many great artists, from the seventeenth-century Dutch masters to the French Impressionists, such as Monet and Renoir, to modernists like Georgia O'Keeffe, portrayed flowers; but since their goal was aesthetic, accuracy was not always necessary or intended. In the hands of a talented botanical artist, however, the illustration goes beyond its scientific requirements

So why can't this job be done using photography?

Although photography and perhaps particularly microscopic photography, may help inform botanical work, there is certainly still a need for botanical illustration because it can represent clearly what may not easily be seen in a photograph. Outline drawings for example, distinguish elements that cannot easily be made out using reflected light alone. Also, the composition of the image can be manipulated more fully in illustration, and features displayed together which may not easily be shown simultaneously in nature.