The Fairchild Challenge/BGCI Global Option 2009/2010 - Guidelines for Schools


The Challenge! Design a CD cover for the single 'Footprints' by Storey
Guidelines for Schools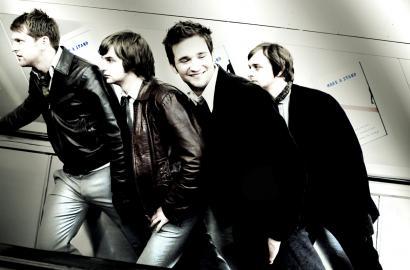 London-based band Storey, an exciting new talent on the UK music scene, are releasing their latest single 'Footprints' in honour of The Fairchild Challenge/BGCI Global Option.
Taken from Storey's new album "Streets Will Fold", 'Footprints' is a vivid, youthful call-to-arms to tackle climate change. Take the challenge and go global with your genius by designing a front cover and attention-grabbing text for the 'Footprints' CD single.
The winning design will be featured on the cover of the CD single and will be available as a CD and as a download from the following websites: Storey, iTunes, The Fairchild Challenge and BGCI.
How to participate:
The competition is open to students aged 14-19 years old.
1) Encourage students to:

Read the lyrics (click here to download) for the song. Think about the words and carry out some research on the topic of footprints from an environmental/ecological perspective.
2) Provide students with a piece of white, unlined paper, 8 ½" x 11" (20cm x 29.5cm) in size. Ask students to create a 5" x 5" (13cm x 13cm) colour design for the front cover of the soon-to-be released 'Footprints' CD single. The design should convey a clear message related to the theme of an ecological footprint.
3) Entries must reflect the missions of The Fairchild Challenge and BGCI.

4) Please note that original, hand-rendered or computer-generated work is acceptable. If selected, students may be asked to provide computer-generated designs in electronic format.
5) On a separate 8 ½" x 11" (20cm x 29.5cm) sheet of paper, ask students to provide a typed or neatly handwritten paragraph of no more than 100 words explaining how individuals can reduce their ecological footprint.
6) Designs will be judged on artistry, originality, creativity, technical ability, appeal, and relevance to theme.
How to submit your entry:
Your school may submit up to two designs, with a one-paragraph narrative for each design. Contact your local participating botanic garden for further information on entry dates and other details.

Just email or phone us if you have any questions about The Fairchild Challenge/BGCI Global Option.