Darwin's scientific legacy at The Botanic Gardens Trust in Sydney
4 March 2009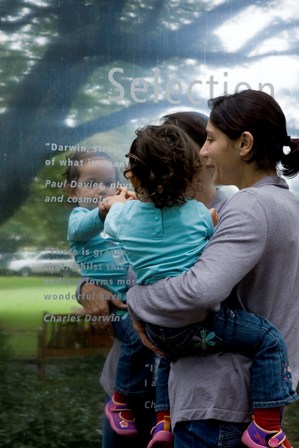 When the HMS Beagle docked in Sydney Town in 1836, the young Charles Darwin strolled through the fledgling gardens that would become the Royal Botanic Gardens and Domain and looked favourably on them, stating: "…there are no fine trees, but the walks wind about the Shrubberies & are to me infinitely more pleasing than the formal Alamedes of S. America." (A.J Marshall, Darwin and Huxley in Australia, Hodder and Stroughton, Sydney 1970. pp 89–90).
Many people are unaware that Darwin visited the Gardens in Sydney and continued to collect and study plants throughout his life. His life's work continues to inform scientific research and inspire education programs across the world.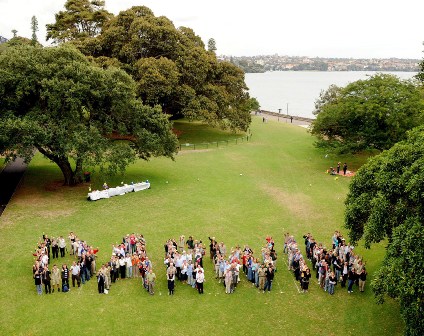 This historic event and the important role plants played in Darwin's work give the Botanic Gardens Trust in Sydney something special to celebrate in this the year that marks the 200th anniversary of Charles Darwin's birth and the 150th anniversary of the publication of his On the Origin of Species.

As part of Botanic Gardens Autralia New Zealand's (BGANZ) dynamic year-long program of events and exhibitions the Trust coordinated a two-day BGANZ Signage and Interpretation Workshop for professional colleagues on 24–25 November 2008. Thirty two delegates took part in practical sessions specifically designed to look at ways of interpreting Darwin's contribution to evolution in signage, outdoor displays and public programs.
In February , following a Dining with Darwin: Evolution and extinction, adaptation and climate change evening with the Australian Museum, over 200 staff and volunteers, scientists and members of the public celebrated Darwin's birthday with cordial and cupcakes and arranged themselves in the shape of Darwin's name for an historic photo (above left!)
This event also launched a spectacular interpretive sculpture in the Gardens that reflects Darwin's significant contribution to our current understanding of biodiversity and the origin of life.

Visitors' attention is readily drawn to the installation as it comprises six mirrored letters, each over two metres high, spelling out Darwin's name. These huge letters nestle amongst the foliage and trunks of 'the Myrtales Bed' which was designed about 50 years ago to celebrate the Trust's scientific research on the evolution of plants.
The mirrored surfaces symbolise Darwin's obsession with nature and his passion for detailed observation. They also reflect the surrounding garden bed, the city, the harbour and passing visitors; embodying Darwin's theory that all life forms are part of one 'tree of life'.
Thanks to Janelle Hatherly, Manager Public Programs and Simone Cottrell, photographer, Botanic Gardens Trust, Sydney.