Charles Darwin in Xalapa: a R-evolution from Clavijero Botanic Garden
MEXICO
16 February 2009
Celebrations for the bicentennary of Charles Darwin's birth are underway at the Clavijero Botanic Garden of the Instituto de Ecología, A.C., in Xalapa, Mexico. A series of events will take place throughout the year, the first of which was a symposium on the impact of Darwin's work on the research underway at Clavijero Botanic Garden itself.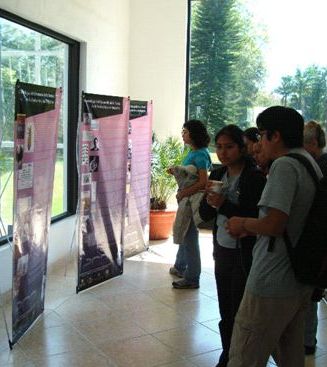 Symposium participants were reminded of the incredible breadth of Darwin's research; the evolution of hummingbird-plant interactions, seed dispersal in the sea, the historical biogeography of spread of different groups of plants and animals, evolution of behavior, the origin of language and sexual selection to name but a few research areas. Children, teenagers and adults were encouraged to follow Darwin's example and seek out the answers to big scientific questions by using the resources of the botanic garden.
Researchers contributed posters that were displayed in parallel with the lecture series. Topics ranged from the chronology of the development of Darwin's evolutionary theory and its impact on different areas of science, to the ways in which promoters of white-tailed deer hunting breed individuals with large 'trophy' antlers, using genes from non-native deers, contrary to natural selection.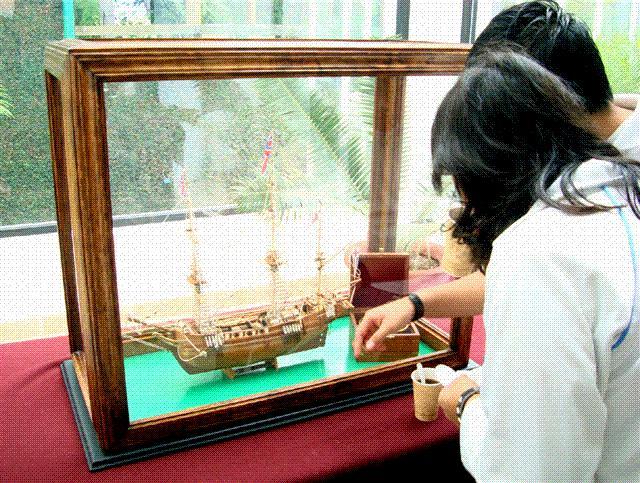 The cherry on the cake was the display of a replica of HMS Beagle built by Officers of the Mexican Navy, which allowed visitors to learn a little more about the journey undertaken by Darwin. The observations and findings Darwin made on this voyage allowed him to develop and finally publish the theory of evolution by means of natural selection when he returned to the UK.
The day was a great success and was an opportunity for all to expand their knowledge about the life, work and continued influence of Charles Darwin!
Clavijero Botanic Garden is preparing other exhibitions, new themes on guided tours, workshops and festivals aimed at getting visitors motivated by the spirit of exploration that Charles Darwin showed.