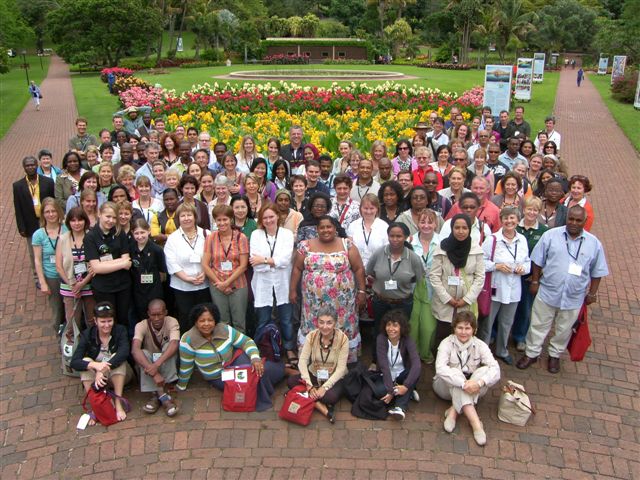 11th International Congress on Education in Botanic Gardens 2022
Would your Botanic Garden be interested in hosting the next International Congress on Education in Botanic Gardens?
BGCI has launched the call for proposals to host and co-organise the 11th International Congress on Education in Botanic Gardens in 2022. The timing of this next congress (to be held in 2022 rather than 2021) has been decided to ensure that it does not take place in the same year as the 7th Global Botanic Gardens Congress which will be taking place in 2021.
The Education Congress brings together botanic garden educators from across the globe to share expertise, experience and information. With its global audience, hosting the congress provides an excellent opportunity to enhance the reputation of any garden. The Congress is normally held every three years in different areas of the world to make it accessible to as many BGCI members as possible.
Those interested in hosting an International Congress on Botanic Garden Education in 2022 should follow the two stage process below:
Stage one
Submit a brief expression of interest email to BGCI outlining your interest in hosting the Congress. This should be sent to Helen Miller at BGCI by 30th November 2017.
BGCI will provide a response, either inviting you to continue to stage two or explaining why on this occasion your organisaiton is not suitable for the role.
Please note that the 10th Congress is taking place in Europe (Poland). We endeavour to locate the Congress in different countries and regions of the world to enable as many BGCI members as possible to attend over the years. Therefore we are not able to consider proposals from Europe for this Congress.

Stage two
Those who progress through stage one will be invited to submit a full proposal to host the 2022 Congress.
This proposal should outline why the garden is suitable in terms of facilities and location and address the essential criteria outlined in the guidelines.
Deadline for proposals is Sunday 7th January 2018.
Stage two proposals and supporting documents should be sent (by email or post) to
Paul Smith
Secretary General
Descanso House, 199 Kew Road
Richmond, TW9 3AB, UK
or email: paul.smith@bgci.org