Seeds of Unity Calendar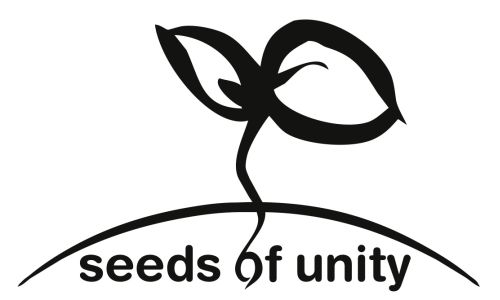 | | | |
| --- | --- | --- |
| | | |
| A United Methodist minister consecrating the elements | Holy Basil, Ocimum tenuiflorum has an important role within Hinduism | Coffee house in Britain during the 18th Century |
Plants are hugely significant in religion and belief. In Christianity, 139 plants are listed in the bible and many are used as symbols, such as olive trees (Olea europaea) that symbolise peace and ferns (e.g. Dryopteridaceae) that symbolise humility. In Islam, plants have been described in the Qur'an as a special blessing of God, with plants such as grapes (Vitis vinifera), figs (Ficus carica), ginger (Zingiberaceae), cucumber (Cucumis sativus), garlic (Allium sativum), lentils (Lens culinaris) mentioned as well as many agricultural crops.
In the Hindu system of medicine (Ayurveda) all plants and flowers have medicinal value and many plants such as the coconut (Cocos nucifera) and neem tree (Azadirachta indica) are sacred, while in Humanism plants have played a significant role in the development of science.
The introduction of coffee (Coffea Arabica) to Europe in the 16th Century saw clubs spring up and become the focus for people to meet and exchange ideas. In the UK this led to the establishment of the UK Royal Society.
Take a look at our calendar to link to festivals and holy days that include plants in their celebrations
| | | | | | | |
| --- | --- | --- | --- | --- | --- | --- |
| | January | February | March | April | May | June |
| Muslim | | | | | | |
| Hindu | | | | | | |
| Christian | | | | | | |
| | | | | | | |
| | July | August | September | October | November | December |
| Muslim | | | | | | |
| Hindu | | | | | | |
| Christian | | | | | | |
Supported by