"Working Together for Plants" - 5th Planta Europa Conference
ROMANIA
26 September 2007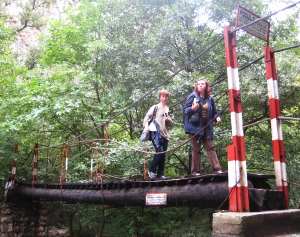 With 2007 marking the end of the European Plant Conservation Strategy (EPCS), the conference provided a timely opportunity to review progress towards the EPCS targets and to assess future needs for protecting Europe's flora. The presence of BGCI and representatives from a number of European botanic gardens was welcomed, and the importance of partnerships across the plant conservation community was highlighted.
The conference included a number of thematic workshops, where experts from throughout Europe provided examples and case studies on the successes in implementing the EPCS over the last six years. These workshops provided an excellent opportunity to exchange up-to-date information with colleagues from other countries in Europe and to share experience and best practice examples in plant conservation today.
Following the thematic workshops, the conference moved into 'strategic' mode and delegates got down to the real business of discussing the next phase of a European Plant Conservation Strategy. It was agreed from the outset that the new strategy would need to be very closely aligned with the Global Strategy for Plant Conservation (GSPC), with European targets mirroring global targets. However, it was also recommended that the strategy should go beyond the 2010 time limit of the GSPC, and another six-year programme was agreed. Key emerging issues to be addressed by the new strategy are the impacts of climate change on plant conservation and linked to that, the potentially changing behaviour of invasive species.
A first draft of the new EPCS was developed during the conference, and following further refinement by the Planta Europa Secretariat, will be distributed to conference delegates for further input. The new EPCS is expected to be completed by the end of 2007.
Further information and a downloadable version of the "Review of the EPCS – Progress and Challenges 2007" published earlier this year is available at: www.plantaeuropa.org